Public Comment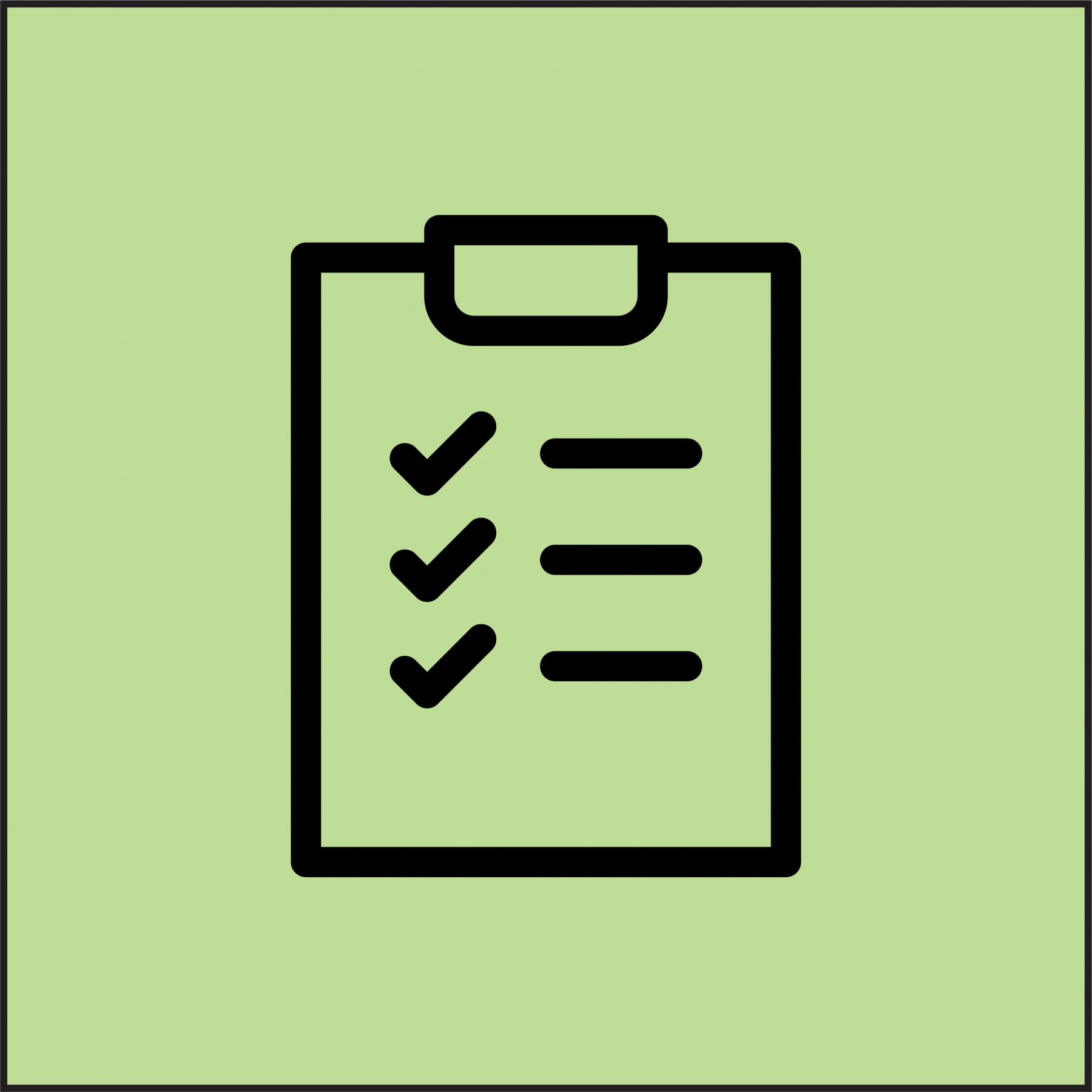 General public comments made by citizens and stakeholders of the Town of Knightdale for electronic meetings are listed below. We list public comments made at electronic meetings from the previous 30 days only, and include transcripts of general public comment voicemails received by the Town Clerk and written general public comment submissions.
For information on public comments pertaining to specific project-related public hearings, you can click on the specific project title below.
If you would like to submit a comment to the Knightdale Town Council, please fill out the "Submit a Public Comment" form linked at the top of this page or click here.
ZMA-8-20 Forestville Village Planned Unit Development
ZMA-3-21 Legacy Oaks Planned Unit Development
ZMA-10-21 Eastgate 540 Building 7
ZTA-1-21 UDO Comprehensive Update
May 19, 2021
General Public Comments
Belinda Wisdom
309 Hope Valley Road
05/11/2021
I am posting a previously submitted opposition because I agree with everything outlined in that opposition. I do not think a developer should be giving an opinion that we do not need another shopping designation at the site in question because we can walk to shopping at Knightdale Blvd (on dangerous street with no sidewalks). Many people commented on the traffic around the area, however, consideration must be taken for the increased traffic on Knightdale Blvd (both directions). During the rush hour, it can easily take 20-25 minutes from 540 and Knightdale Blvd to reach Smithfield Blvd. Traffic is so backed up because of the long lines of cars needed to make the left turn on Smithfield Rd/Horton Rd. This backs up the traffic south of 540 heading in to Knightdale.

ZMA-8-20 Forestville Village Planned Unit Development Public Comment

Please know that I am opposed to the rezoning proposal for Forestville Road. I am writing to you today, and within the 24 hour period following yesterday's public hearing to submit my comments and objections arising from that meeting. Please make this email an official part of the public hearing record. As such, ensure that it is made available to the Mayor, the Town Council and all internal Staff Personnel with responsibility to account and to respond to it as an official submission. As I have given a large amount of feedback, I have sectioned it in the hopes that it will be easier to read, understand and digest.
COMPREHENSIVE PLAN
If the Town is going to deviate from the 2035 Comprehensive Plan and use this location as a Mixed-Density Neighborhood instead of a Neighborhood Node, then the housing density should be compatible with the surrounding subdivisions with a maximum of 4 dwelling units per acre.
Surrounding neighborhoods, specifically those directly across from this new neighborhood are significantly less dense than the proposed development. This drastic change in density is unacceptable and incompatible with the concept of a neighborhood node. The proposal as it stands on 4/21/2021, is not a neighborhood node as mandated by the Comprehensive plan. The proposal is "medium" density housing and a fire station. No justification has been offered as to why the Comprehensive Plan is to be set aside for this development. No explanation has been given as to what has changed so drastically in the last 2 years that justifies throwing away the neighborhood node in this location?
ROADS
The number of trips generated by the proposed development was misstated on several occasions. The Traffic Impact Analysis (TIA) estimates the development will generate approximately 5,570 vehicles per day. The TIA states that some of the improvements discussed are for the Town's information only and are not part of the developer's plan. The TIA also states that some of the improvements are not warranted or feasible, such as a roundabout at Forestville Rd and Old Knight Rd. Please read the TIA. The actual findings have not been fully disclosed by the Development Services Department. (See 'WHO PRESENTS WHAT AND HOW' – Second bullet point below)From page 16 of the Development Staff report, IX. TRANSPORTATION ANALYSIS: 'The TIA was reviewed by Town Staff and the Town's consulting engineer AMT and it meets all Town standards for level of service at all intersections, with the exception most of the site driveways serving the proposed development'. Unless the Town standard allows a LOS of 'F' for Town intersections, then this statement is false and misleading to the Town Council. Please follow up with Chris Hills for the full details. Or simply look at the opposition presentation that is now part of the public record. Strengthening the above point, The existing Traffic Impact Analysis conclusions specifically state all but 2 intersections will not operate at acceptable Level of Service (LOS) even with recommended improvements. This development will bring unacceptable traffic to the two-lane roads surrounding it. The current 'cut through traffic' issue was not addressed at the meeting and there appears to be no plan to mitigate it. The reason there is no plan to address it is because it is simply impossible to do. You can't build this proposal on the property in question without allowing cut through traffic to worsen. That alone should be enough cause to reject the rezoning for Forestville Village. Further to the point above, there is already significant cut-through traffic in Magnolia Place and Edenburgh's Keep from Forestville Road Elementary School (and Lockhart Elementary on the other side). An entrance off Lawson Ridge Road will encourage more cut-through traffic. Further to the point above, there is already significant cut-through traffic in Beaver Dam from Knightdale High School. An entrance off Lawson Ridge Road would encourage more cut-through traffic. The existing Traffic Impact Analysis and proposed traffic study made no mention of the new soccer park which has just opened and will further burden the two-lane roads in question. Allen Park is now approved. It will increase the traffic on the two-lane roads in question, and the current traffic impact analysis and proposed studies do not control for this impact. The capacity of the roads is already set to be impacted dramatically with both Allen Park and the soccer complex developments. The roads in question are State Roads and as such making the necessary improvements needed to support all of the above uses is out of control by the Town government. No improvements are planned or budgeted between now and 2035. It is unwise to create a nightmare traffic situation for Knightdale residents. Elected officials are the watchdogs who should detect and reject proposals that do harm like this one will.
PARKING
Parking on a state-maintained road such as Forestville Road is prohibited by NC General Statute 20-161 (a1). Since it is not legal, then no consideration should be given to the idea that it might be used to solve parking issues or somehow mitigate traffic flow or congestion.
WHO PRESENTS WHAT AND HOW
I was very disappointed to find that the Town of Knightdale Development Services Director made the Forestville Village presentation for JPM South. This is a bad practice. In all cases the applicant should be responsible for their presentation. Then the Developments Services staff should be called upon to critique or report their findings to the Council. I would think this report from Development Services would be an exception report, pointing out inadequacies, omissions or shortcomings in meeting Town standards and Town vision for the development. Further to the above point, I found Director Hills presentation slanted and lacking in objectivity. It appeared that he presented only the information that favored the applicants position. Since he works for us, I have not been able to find any reasonable explanation for this appearance. I have to assume it was not intentional, again because he would be expected to protect the best interests of the Town and it's citizens. I suggest that the Council discuss the appearance of impartiality with Director Hills. As an example of my above statement, I give you this. The definition and the intent of the neighborhood node is to be low-intensity and walk-able for nearby residents. The estimated increase in traffic presented by Mr. Hills was incorrect for a development of that nature and frankly outright misleading about the impact commercial development would have should the parcel be used for its intended purpose per the Comprehensive Plan. Please reference my first point under 'ROADS'.
PROPOSED ALTERNATIVE UDO STANDARDS:
The applicant is being given too many exemptions from the UDO standards that make Knightdale communities attractive and functional. I know from page 14 of the Development Staff report, 'In accordance with UDO Section 15.C.5, Planned Unit Development rezonings allow the applicant to request exceptions to certain standards identified in the NMX zoning district.' Just because the applicant make a request to lower our standards, does not mean we should grant them. If an applicant can't or won't meet our standards for quality communities, then we should not reward them with opportunities to make developments in Knightdale. I know this sounds awfully obvious and simple, but please don't lower standards. From page 14 of the Development Staff report, A. Driveway Length (Section 2.10.B.2): Required: In accordance with UDO Section 2.10.B.2, driveways for single-family homes shall be a minimum of 35-feet in length. Requested: The applicant is requesting to reduce the minimum driveway length for single-family homes to 20-feet from the edge of the right-of-way. This is a very bad idea. We see this problem in Knightdale all the time! This forces residents to park cars across the sidewalks. Which in turn forces children and walkers into the street. This is a huge safety issue. The fix is to lower the dwelling density to the point where proper parking can be constructed. From page 14-15 of the Development Staff report, B. Street Cross Sections (Sec 17.3): • Required: Uniform street cross sections are required to ensure adequate space for vehicular movements and uniformity throughout Knightdale. Generally, local streets feature a 54-foot-wide right-of way with a minimum of 27-feet of pavement. This is another case demonstrating that this proposal is too dense. We should not lower our standards of 'Street Cross Sections'. It will only constrain proper traffic movement within the development. This problem is stemming from the on-street parking within the development. Another objection I have.
FIRE STATION
It was made clear in the Public Hearing that approval of this proposal will mean a fire station being constructed at the corner of Forestville Road and Old Knight Road. I object to this idea in the first place because Knightdale does not need to spend money to have two fire stations within 2 miles of each other. Further, rejecting the applicants proposal will likely result in construction on the Town's existing land off Lawson Ridge Road. Again, I don't see the need for that either.
The recommendation of a traffic circle at the corner of Forestville Road and Old Knight Road where a fire station is supposed to be built seems unusual and inappropriate. It is unclear how a traffic circle at the driveway to a fire station can properly function. It seems like this poses a serious threat to the safety and lives of motorists. Further to the above point, how large would that traffic circle need to be to accommodate fire trucks and rescue vehicles. These vehicles have large dimensions and clearances. They will require a very large traffic circle. Further to the above point, whose property will need to be taken over and whose property value will be damaged by this piece of roadway infrastructure. Again, this is where citizens have a reasonable expectation that the Council will protect our interests. Have you considered the impact on Poole's Funeral Home? This is a very important business that provides very needed services to our community. I recommend that you do not damage or make them dysfunctional. Further to the above point, the best mitigation for the problems in this section, is to reject the applicants proposal. FALSE ASSUMPTION ABOUT A WALK-ABLE KNIGHTDALE The assumption that existing residents will simply walk across 64 to access existing retail and consider these options as a substitute for a "neighborhood node" is false. Residents do not currently walk or bike across 64 to access retail. It simply is too far and too dangerous despite the Town's efforts to date to mitigate the risks. A true neighborhood node on this parcel of land would include pedestrian and bicycle access and would be easily accessible by 14% of Knightdale's residents who live nearby.
GREATER NEED FOR A NEIGHBORHOOD NODE CREATED
I was not in favor of approving Allen Park mostly on the basis of the burden it puts on our little two-lane roads. Now that decision is taken, the approval of Allen Park PUD on 4/21/2021, removes 1 of the 5 neighborhood nodes set aside by the Comprehensive Plan. Allen Park brings more homes, lower density housing, and higher quality homes. The approval of Allen Park negates the need for any additional housing in the proposed location (that is higher density and lower volume) and intensifies the need for a neighborhood node north of 64 for all residents in northern Knightdale.
MISSING ELEMENTS
The multitude of missing elements and the lack of information regarding the missing elements of this proposal make me recommend rejection of the proposal. We should not approve a half-baked development. If we rubber stamp this now, then we will be out of control from the first moment of this project. Would I admit my child to a hospital with permission to do whatever is needed to make her right? Of course not! As the responsible party, I'd need to know up front what will be done – exactly what will be done. And until I had proper assurances that the hospital and surgeons had the necessary credentials and experience to provide the care, I'd walk away. I'd look for another team to help me. I recommend that Council members do not trust our future to vague promises, generalities and assumptions about the integrity of the development proposers. haven't we been tricked before? Make the applicant provide proper assurances or walk away. I recommend we walk away. Further to the above point, I cite 'No builder named' and no assurances the eventual builder will deliver on anything the applicant has claimed. Further to the above point, I cite, 'No plan for the commercial acreage'. Further to the above point, I cite, 'No plan or concern for road improvements before 2035'. Further to the above point, I cite, 'No plan or concern for impact on our schools.' Further to the above point, I cite, No commitment to ban on-street parking for Forestville Road'. Further to the above point, I cite, 'Nothing in the proposal that will do anything to control cut through traffic' in six of our neighborhoods. There are just too many unknowns and lose ends to approve this proposal. I recommend rejection.


Megan Hardee
105 Pebblebrook Drive
05/11/2021
I am writing in concern of the new development on Forestville Rd that will have three hundred new homes built. I am in Favor of a neighborhood, but I would like to see the number of homes built reduced to 200-250 homes. The impact of three hundred homes with the assumption of two people per home driving adds 600 more cars added to an area that can not support the traffic. That's not to mention if they have a teenager who has a drivers license. It could possibly over crowd our public schools too. My biggest concern is what
Cori Frye
4101 Old Lewis Farm Rd. Raleigh, NC
05/06/2021
Per the Old Milburnie Residential PUD, we are the property on the corner of where the walking path is proposed and I just wanted to bring to your attention that our property is a Certified Wildlife Habitat with the National Wildlife Federation (no 258,681) and will only be growing this habitat even more. I just want this thought about with any other considerations of the walking path and potential construction at our property. Please do your best to help us keep this a safe habitat.
Erick Jimenez
404 Bells Ferry Lane
05/06/2021
In light of the upcoming FV2 development coming to Knightdale I would like to share my thoughts and what I've experienced since 2011. When the phase 4 that I live in the Village at Beaver Dam was being built, I walked the greenway with the contract manager from Beazer Todd Dryden, the days before we had heavy rain and I remember the area being flooded as the drainage was not enough for the amount of rain we had. If new developments attach to the existing drainage without upgrading it, we will have the same issues , actually worse, because the flood is still happening every time it rains. It takes days for the water to drain and it's very slippery and muddy. Since 2011 I've seen a tremendous amount traffic in this area, due to the amounts of new developments and homes built. Especially in the area of Bryson Village on Forestville Rd. The traffic in this area tends to be heavy during early hrs of the morning. The new development Allen Park will add more traffic. The streets in Knightdale are not prepared to handle the amounts of homes proposed as the majority of the streets are one lane or two which will create a heavier traffic during peak hours. We will have the same traffic issues from FV2 in our area and the Village at Beaver Dam will have more cut through traffic issues. We already have cut through traffic from the high school. We will have more cut through traffic from FV2 and the new soccer field. I am in opposition to the proposed Forestville Village 2 plan.
Barbara McLoyd
421 Little Acres Drive
05/05/2021
I am opposed. I am very concerned about the cut through traffic (this refers to #8). I am also opposed to the rezoning. There is no viable solution addressing the additional stormwater over flow from FV2 into the basin beside Knightdale High School. Please do not allow this to happen.
Michael Knight
402 Bells Ferry Lane
05/03/2021
I am opposed to the development at Forestville RD and Old Knight RD. I am concerned about the increased traffic without any plans to improve roads. I am concerned for children playing who will be at risk to all the new drivers cutting through neighborhoods. I am concerned about the water runoff and drainage. This area cannot support any further residential development at this time. We need more commercial development like the project called Parkstone that was never finished. What happened to that project. We need more retail stores, grocery, bars and restaurants.
Tracy Davis
205 Allendown Lane
05/03/2021
There would be heavy traffic and there is no remedy for that. It would make this a less desirable place to live due to the congestion and overpopulation with lack of accommodation. More housing is the last thing we need back here. If anything more recreation would make the town grow and become more desirable. Packing a multitude of homes into this small area without building roads to accommodate the families is an insult and demonstrates a lack of care for
The residents. It shows a blatant disregard for the well being of the population of the town and could be perceived as discriminatory in nature since it would pose an undue hardship and inconvenience on a specific group of people both already residing and those to come. This is not an upgrade in the least. But moreso the making of a project. Which is not right. The types of dwellings being created also suggests a draw for lower earning families and appears systemic in nature. Purpose by design. I am highly opposed to this ridiculous proposal.
Carrie Whiteside
603 Gray Head Lane
05/03/2021
As a resident of Knightdale in the Village at Beaver Dam, I am strongly opposed to the Forestville Village Planned Unit Development for the following reasons: The homes proposed do not compare in size or type to those in surrounding neighborhoods. This will likely bring home values down in the area. Cut through traffic will greatly increase posing a risk to our children. There is already a problem with speeding through the neighborhood due to high school students cutting through, and traffic will soon increase due to the new soccer fields on Old Crews Rd. Perhaps the biggest concern is that no viable solution has been offered to address the additional stormwater that will flow into the basin beside Knightdale High School. Flooding is already an issue. The Village at Beaver Dam sits downstream and this will risk overflowing streams, more water ponding areas, mold/mildew and snakes, etc. Water already pools on the greenway and it becomes covered with mildew. We've slipped and fallen twice while walking our dogs, as there is no way around the standing water.
Brooks Victor
204 Hope Valley Road
05/03/2021
We are strongly opposed the Forestville Village 2 Re-Zoning Proposal. Our opposition is fueled by the undoubted increase in traffic in the area, as well as additional drive through traffic in our neighborhood
April 21, 2021
General Public Comments
Ashley Tate
1109 Brook Bluff Rd.
04/21/2021
Regarding the zoning of mixed commercial vs charter school in the area near the Knightdale water tower, Cheswick neighborhood, and stone river/ silver stone developments my household is in favor of a charter school as opposed to a mixed commercial/ retail development.
Dan Wilkinson
1016 Hardin Hill Lane
04/20/2021
I am writing in support of the Doral Academy charter school beside Cheswick that is being proposed. This would be great for school age children in the neighborhood and also help keep property values up.
John Spinks
1312 Gaby Lane
04/19/2021
Greetings - I am a member of the Cheswick community in Knightdale. Recently one of the developers in StoneRiver/SilverStone met with the Cheswick community to share a proposal for a Charter school near the Cheswick neighborhood (https://maps.raleighnc.gov/iMAPS/?pin=1743041515). I would like to voice my support for a charter school in this area as I feel it would be more beneficial to the Cheswick, Silverstone, and Stoneriver communities than any sort of mixed retail or apartments. The charter company had a compelling proposal and my family was already looking at sending one of our children to a local charter school, so this feels like an option that would bring a large benefit to our community.
Rebecca West
102 Pine Street
04/19/2021
I would like to request the addition of 1 stop sign to the corner of Third Ave and Pine Street. Specifically on Third Ave as you turn right onto Pine St traveling towards Second Ave there is no stop sign in place. Data has been gathered recently for the 4 additional stop signs placed on the Oakwood intersections in addition to signatures of local residents in favor of the added safety measures. There are also large shrubs/trees on private property on the corner creating a large blind spot on Pine St. As a resident on Pine St with three kids ages 6, 4, and 1, we want to be able to walk our dog safely or take a walk without concerns about someone taking the curve too fast and causing an accident. I understand it is mostly local traffic but there are several delivery drivers and non local individuals that take that right turn onto Pine too quickly and may not know to look out for our family walking and kids learning to right bikes etc. There are also 4 other kids under age 5 within 1 house of that intersection. Please advise if there is an alternate way to request or additional steps that need to be made in order to proceed.
Alison King
1503 Hauser Lake Road
04/19/2021
As a resident of Cheswick subdivision I am in favor of the charter school proposal recently offered. I feel it would be a benefit to our community.
Kasey Yulfo
302 Walbury Drive
04/05/2021
I'm concerned about the costs to homeowners at a time when many are struggling to recover lost income from covid-19. The steady rise in the cost of housing in town makes it very hard for long-time residents to remain.
Henryk Scheibner
4002 Manderleigh Dr.
03/26/2021
I think this is a great step in the right direction. Unfortunately we still have property owners associations in Knightdale that ban people form placing solar panels on their front roofs, even if it makes them a lot more efficient. I think it would be good to take that additional step and allow the people of Knightdale to do their part and ban property owner associations from limiting the placement of renewable energy collection.