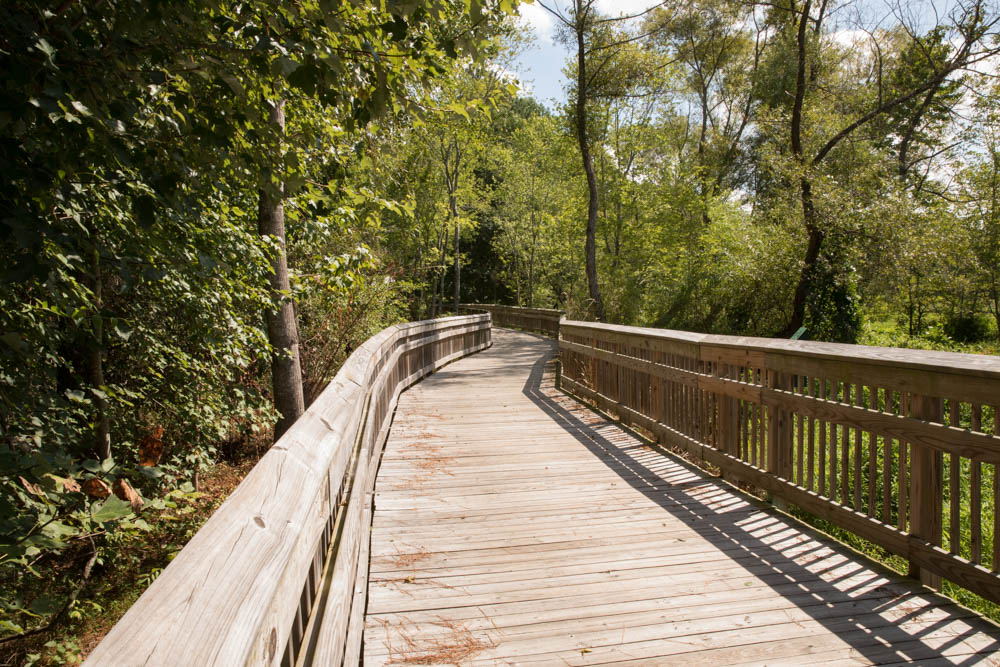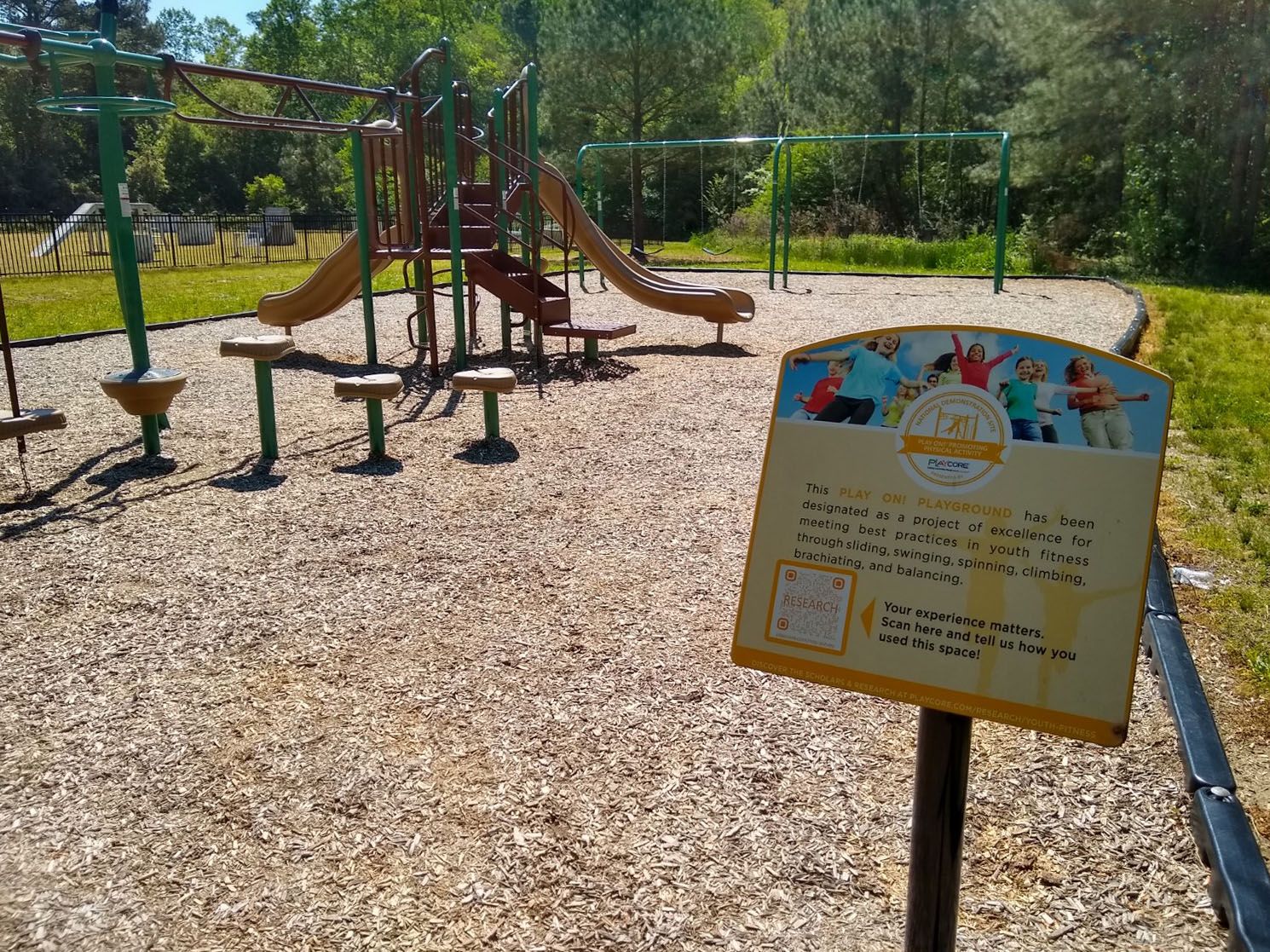 This 8.2-acre site provides 3.5 miles of new places to explore in and around Knightdale's scenic wetlands and hardwood forests. The trail includes wooded boardwalk and paved asphalt sections.
Location
100 Parkside Commons Drive
Knightdale, NC 27545
Hours
Dawn to Dusk
Features
Two Half-Court Basketball Courts
Children's Play Area
Play Lawn Area
Parking
Multi-purpose Trails
Access to City of Raleigh's Neuse River Greenway Trail at a pedestrian bridge near Anderson Point Park (map, directions).From there, fitness enthusiasts have access to some 30 miles of greenway.
Volunteer opportunities through the Adopt-A-Trail program 
Park Map
Click the map to open a larger version.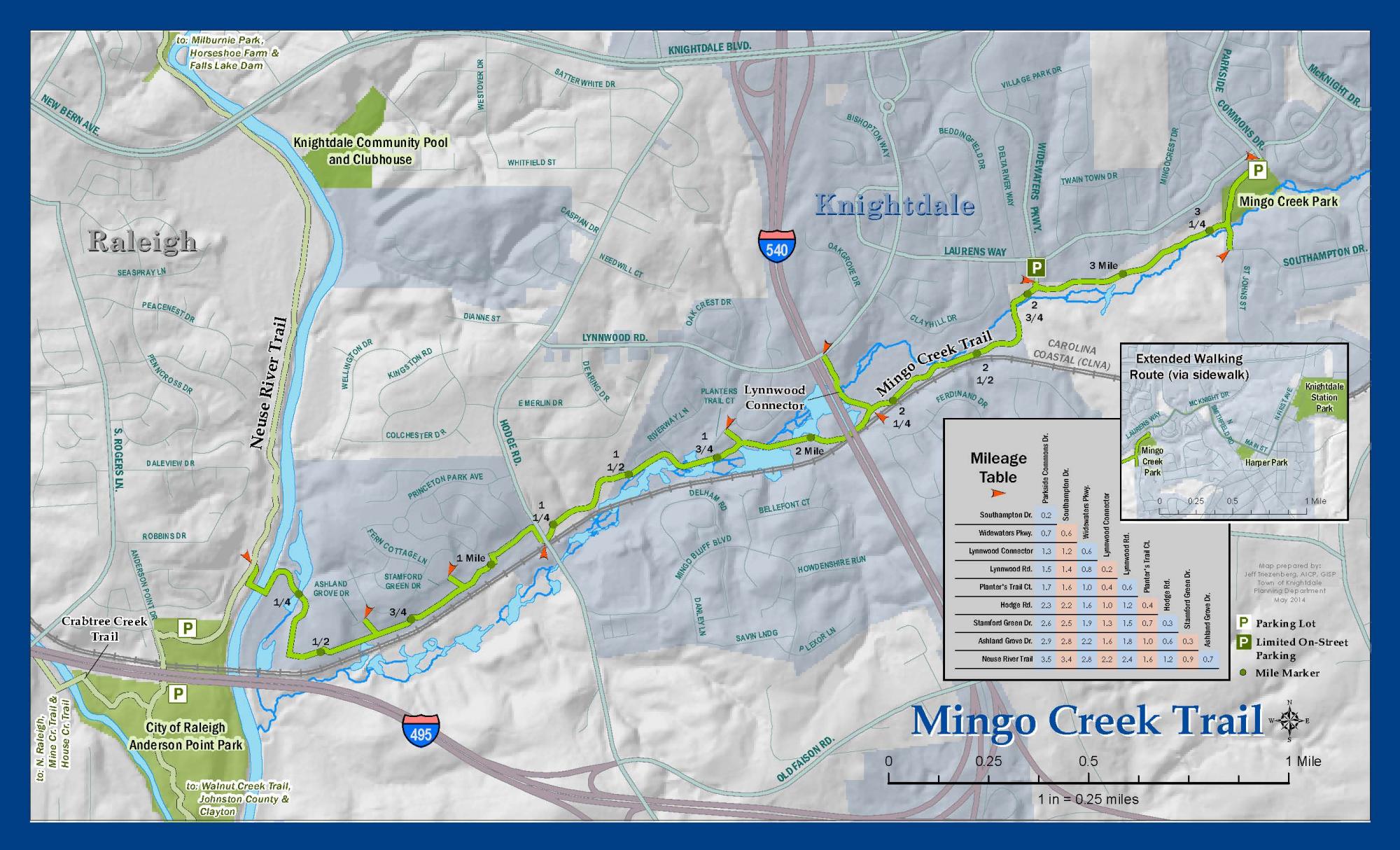 Directions
Google Maps directions to Mingo Creek Park.