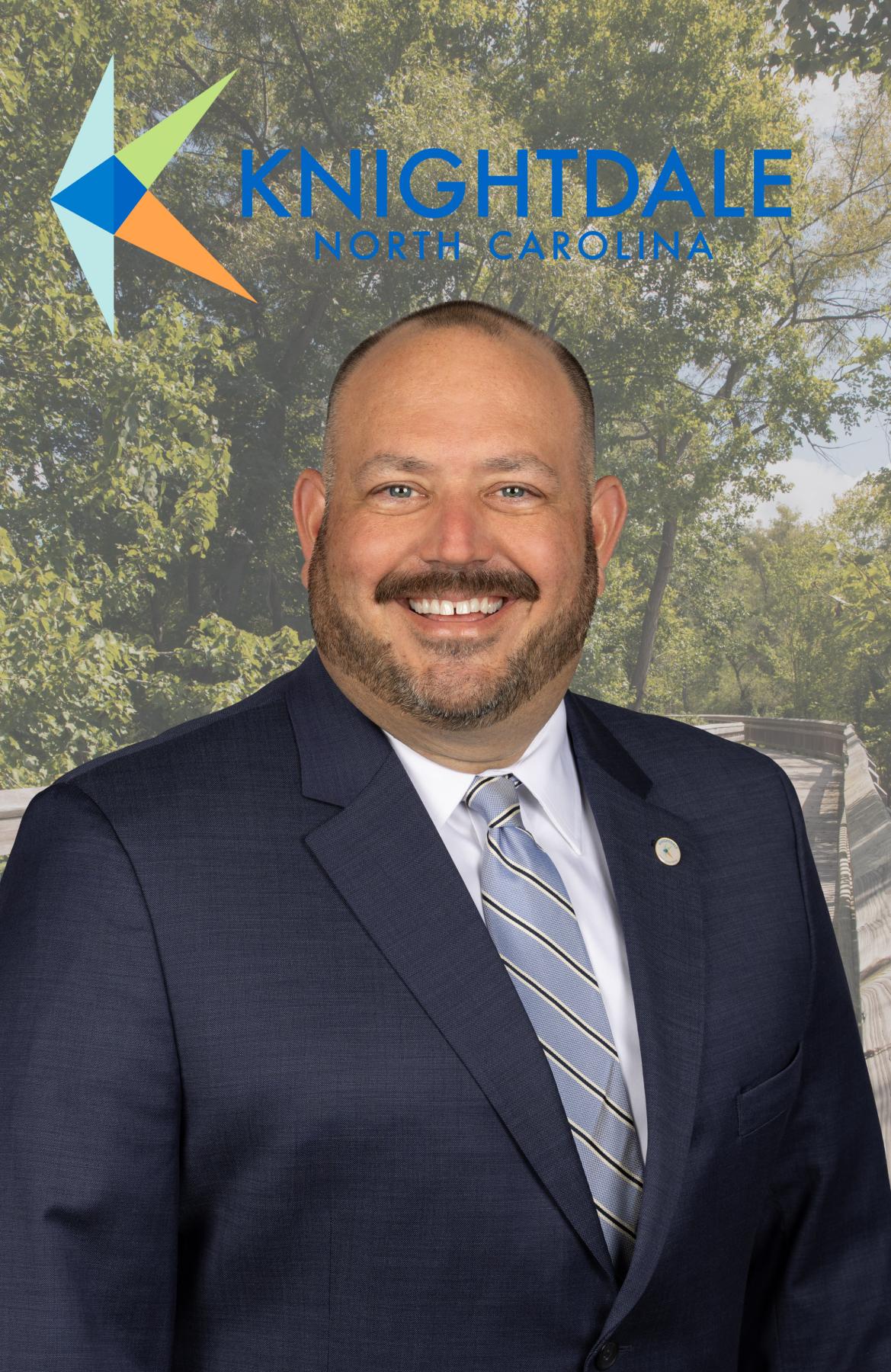 Bill Summers was appointed as the Town Manager of Knightdale in February of 2017. According to North Carolina General Statute 160A-148, the Town Manager is appointed by the Town Council and serves as the the Chief Executive Officer of the Town.
Bill's experience as a Town Manager also includes the Towns of Lillington and Kenly.  Prior to working in municipal administration, he served as a Senior Planner for the Town of Wake Forest, as Human Services Planner for Wake County, and as a Transportation Planner for the Capital Area Planning Organization (CAMPO). 
Bill received a Bachelor of Arts in Communication and a Master of Public Administration from North Carolina State University. He is also a graduate of the University of North Carolina, School of Government's Municipal Administration Program and the Public Executive Leadership Academy (PELA).  Bill is a Credentialed Manager with the International City / County Management Association (ICMA).
Bill also serves as a guest lecturer for the Master of Public Administration Program at North Carolina State University.
ICMA defines a professional manager as a local government chief appointed officer who, at a minimum: 
Has direct responsibility for policy formulation on overall problems.
Has major responsibility for the preparation and administration of a jurisdiction's operating and capital improvements budgets.
Exercises significant influence in the appointment of key administrative personnel.
Has an ongoing, direct relationship with the operating department heads on the implementation and administration of the programs.
Was hired as a result of her or his educational and administrative background and qualifications.
Is a member of ICMA and, therefore, must adhere to the ICMA Code of Ethics, which was adopted by ICMA in 1924 and which governs each member's professional and personal conduct.