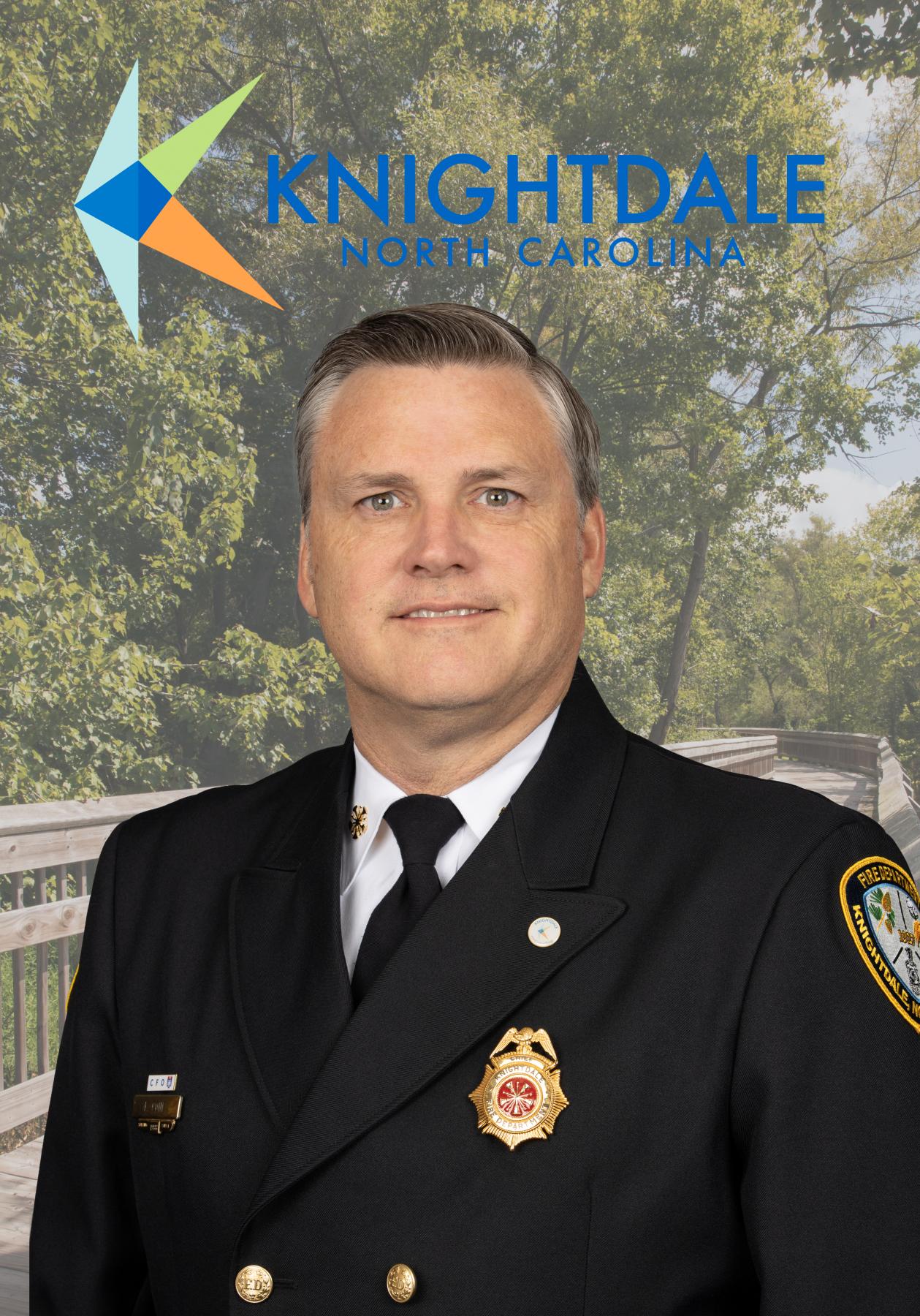 The Knightdale Fire Chief, Loren Cone, oversees the Town's department providing fire prevention and suppression services to the citizens of Knightdale.
Chief Cone has nearly 30 years of experience in fire service. Starting as a volunteer, he served in a variety of positions throughout his career in both Wake and Durham Counties. He has served with the Cary Fire Department for 21 years, spending the last 5 years as an Assistant Fire Chief focusing on the administrative and training sections of the department.

Chief Cone holds dual Associate's Degrees in both Fire Science and Paramedicine. He completed his Bachelor of Applied Science at Campbell University. He also is a graduate of the Master of Public Administration program at North Carolina Central University. He is a certified paramedic and an instructor of fire and EMS. Cone is also credentialed as a Chief Fire Officer through the Center for Public Safety Excellence. He is married with two children and is a native of Durham.