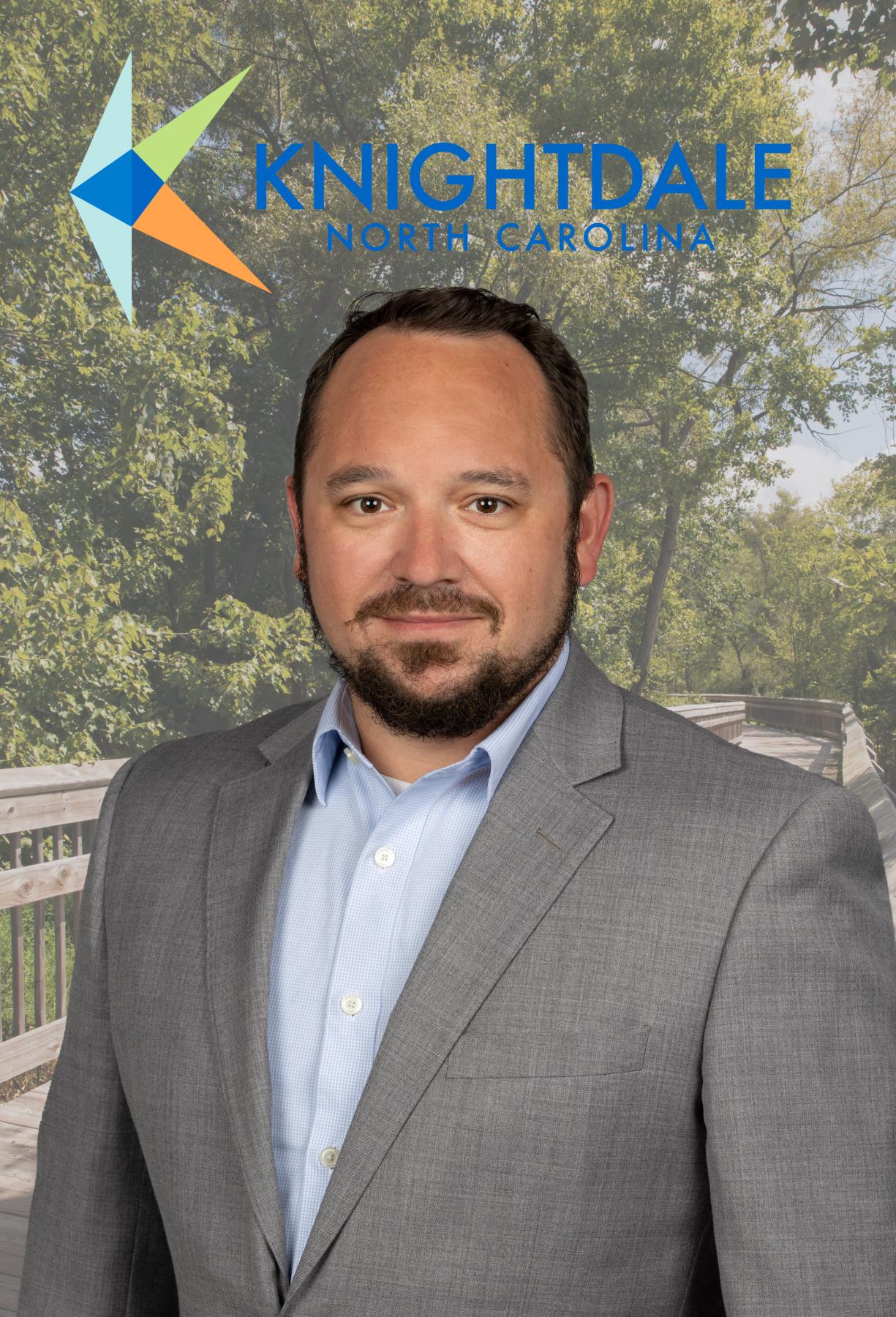 Jason Brown serves as the Development Services Director for the Town of Knightdale and is responsible for overseeing the Development Services, Long Range Planning and Code Enforcement services provided by the Town.
Originally hired by the Town in 2015 as a Senior Planner, Jason was promoted to serve as the Assistant Development Services Director in 2019. Prior to joining the Town of Knightdale, Jason began his career with the City of Wilson, before moving on to work with the Town of Garner.
He is a proud graduate of East Carolina University and holds credentials from the American Institute of Certified Planners (AICP) and North Carolina Association of Certified Zoning Officials (CZO).