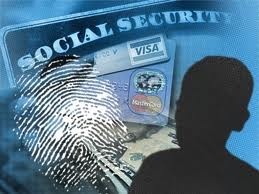 It is no secret that Identity Theft is a growing crime trend. Unfortunately, the Town of Knightdale is not immune to the reach and effects of identity theft, counterfeiting and fraud. Reports of these crimes come to our attention on a weekly basis and our officers make every effort to locate and apprehend those responsible. More importantly, the police department is committed to educating its citizens and businesses in methods to prevent fraud related crime.
Our agency conducts several training events throughout the year focused on the prevention and detection of fraudulent activity. The agency partners with the Knightdale Chamber of Commerce to host counterfeit detection classes for area merchants and business owners. We have also recently partnered with L.A.W. (Let's All Work) Publications to create an informational booklet outlining the effects of fraud and identity theft, and methods for protecting yourself, business and loved ones. After all, awareness and prevention are vital to your safety and security.
If you have been the victim of fraud or identity theft, please contact local law enforcement immediately. We also encourage you to visit the North Carolina Attorney General's Identity Theft Website to learn more about the steps to take if you have been a victim of identity theft. The website provides victims with instructional material, downloadable forms, resource links and other information useful in controlling and recovering from the effects of identity theft including their document concerning "Avoiding Scams".
For more information about the Police Department's initiatives to combat identity theft and educate the community, please contact us (919)217-2261.