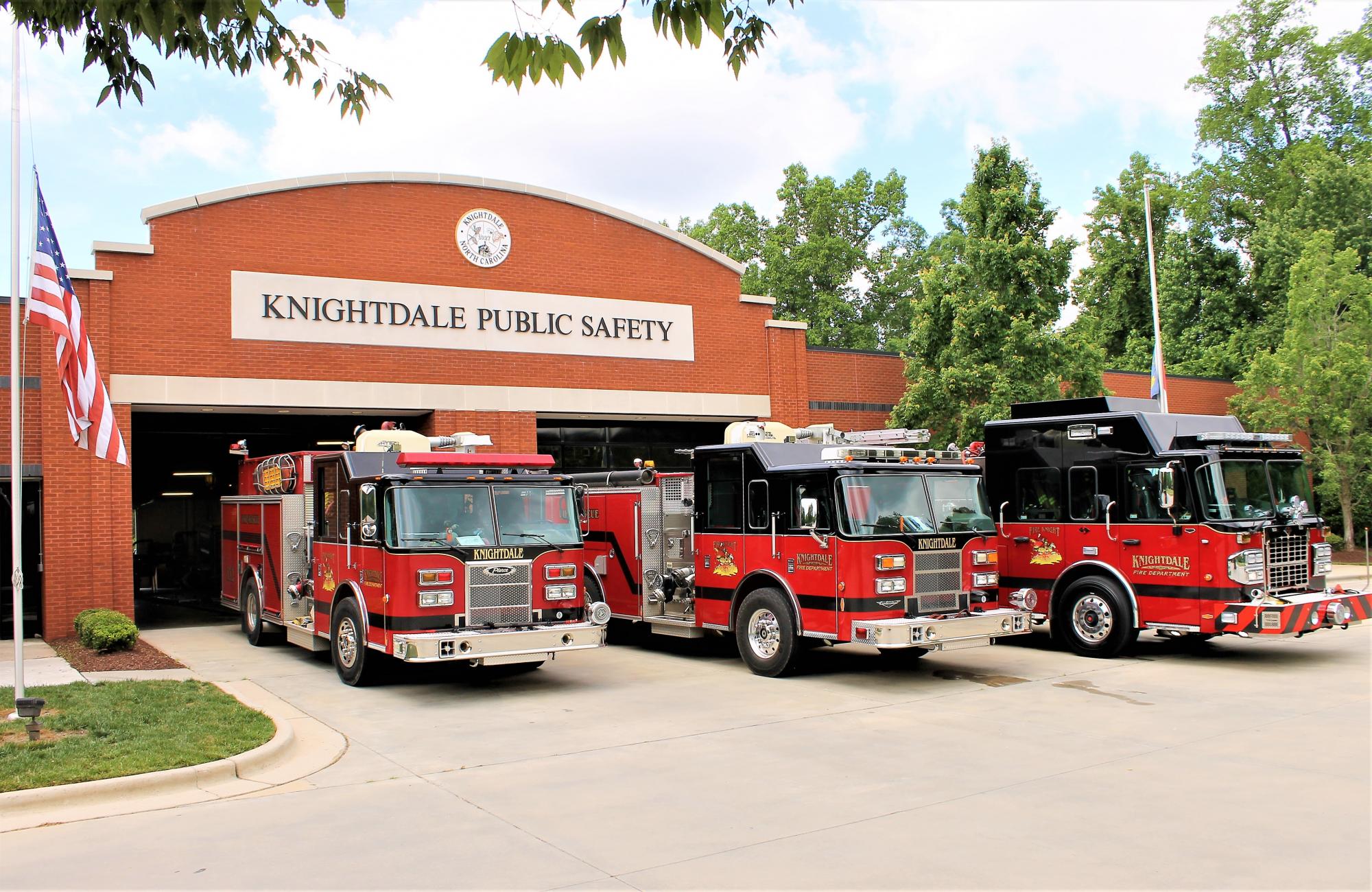 The Knightdale Fire Department is responsible for protecting the lives, property, and the environment of the citizens and visitors to the Town of Knightdale. Competent personnel are intensively trained to respond to a variety of emergencies including structure fires, motor vehicle accidents/rescue incidents, hazardous materials incidents, and natural and man made disasters. In addition, the Fire Department delivers fire and life safety education to the community. 
The department responds to call of service out of one station. The department has 75 active members: 42 full-time and 33 Limited Service/Volunteer Employees, and operates out of three fire stations within the Alert Fire District:
Station One: 401 Hester Street
Station Two: 967 Steeple Square Court
Station Three: 4828 Clifton Road
Station Four: 1325 Hodge Road
The insurance rating for the Town of Knightdale is determined by the North Carolina Department of Insurance, Office of State Fire Marshal's Public Protection Rating Program. This program is based on the principle provider of insurance underwriting, rating and statistical information to the insurance industry in the United States (Insurance Services Office –ISO). One of the key information elements that insurers use in the underwriting and rating process for property insurance policies is ISO's classification of a jurisdiction's fire protection delivery system. Information regarding the fire department, water supply, fire alarm system, and fire protection area boundaries are critical to insurers providing insurance coverage to citizens of a community. The Town of Knightdale Fire Department is currently rated a protection of 2.
For more information on this process please refer, to the North Carolina Response Rating System.