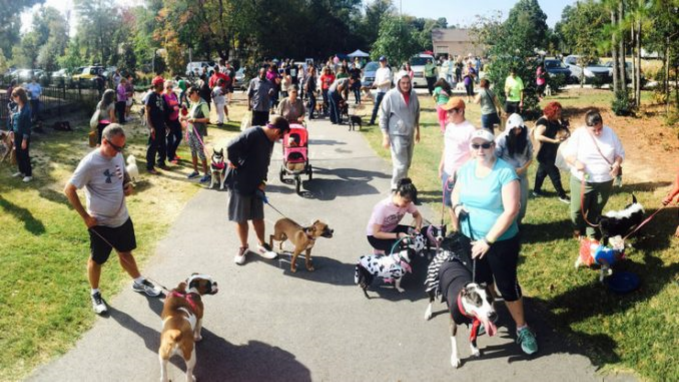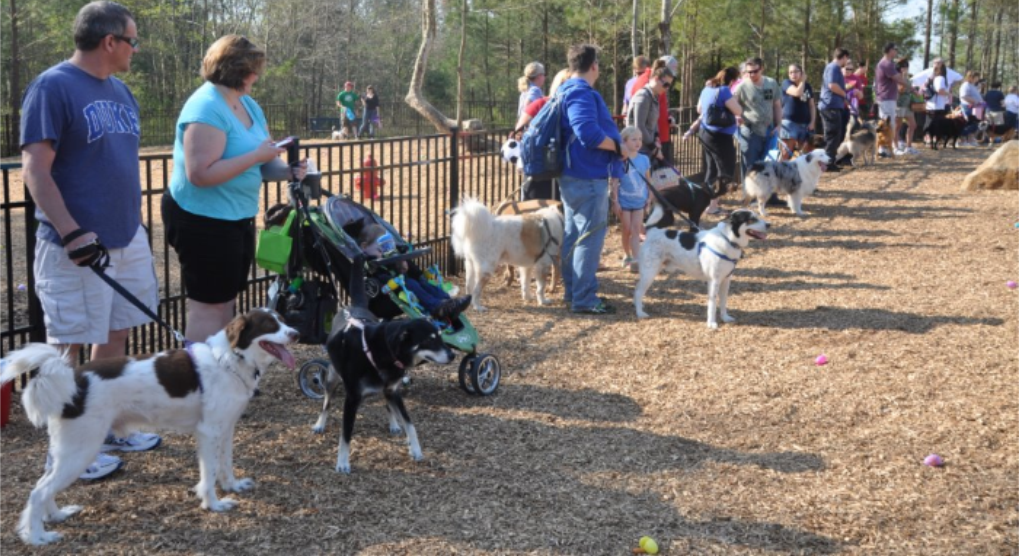 Location
716 N. First Avenue
Knightdale, NC 27545
Hours
Dawn to Dusk
Dog Park Rules
The Town of Knightdale shall not be held responsible for any risk, injury, damages or loss associated with the use of this facility.
Users assume all risks inherent or associated with an unattended dog park where animals roam untethered.
Failure to abide by the park rules may result in loss of dog park privileges or being ticketed. 
Proof of a current rabies vaccination is required upon request of a police or animal control officer. Rabies tags may serve as proof. 
Puppies using the dog park must be a minimum of 4 months old. 
Dogs must be leashed when entering and exiting the dog Park. 
For the safety of your dog(s) and park visitors, choke, prong (pinch) and spike collars are strictly prohibited.
No child under the age of 16 years old are permitted unless accompanied by an adult.
For safety reasons, we do not recommend bringing small children or infants in the dog park. 
Aggressive dogs are not permitted on the premises. Owners must remove their dog from the park on the first sign of aggression.
Female dogs in heat are prohibited from entering the dog park. 
Dog owners must be inside the dog park and in view of their dog. 
Dog owners must keep their leash in hand at all times. 
No climbing on rocks.
Do not bring food of any kind to the dog park.
Owner must clean up dog feces. Please seal (tie off) waste in provided plastic bags before disposing in designated receptacles. 
Owner must fill in any holes that their dog digs. 
Dog Sizes:

Small dogs-25 pounds and under.
Large dogs-26 pounds and over.  
*The stand-alone water fountain at the dog park is winterized and drained each year to prevent the pipes from freezing over the winter. The water lines will restart in early March*