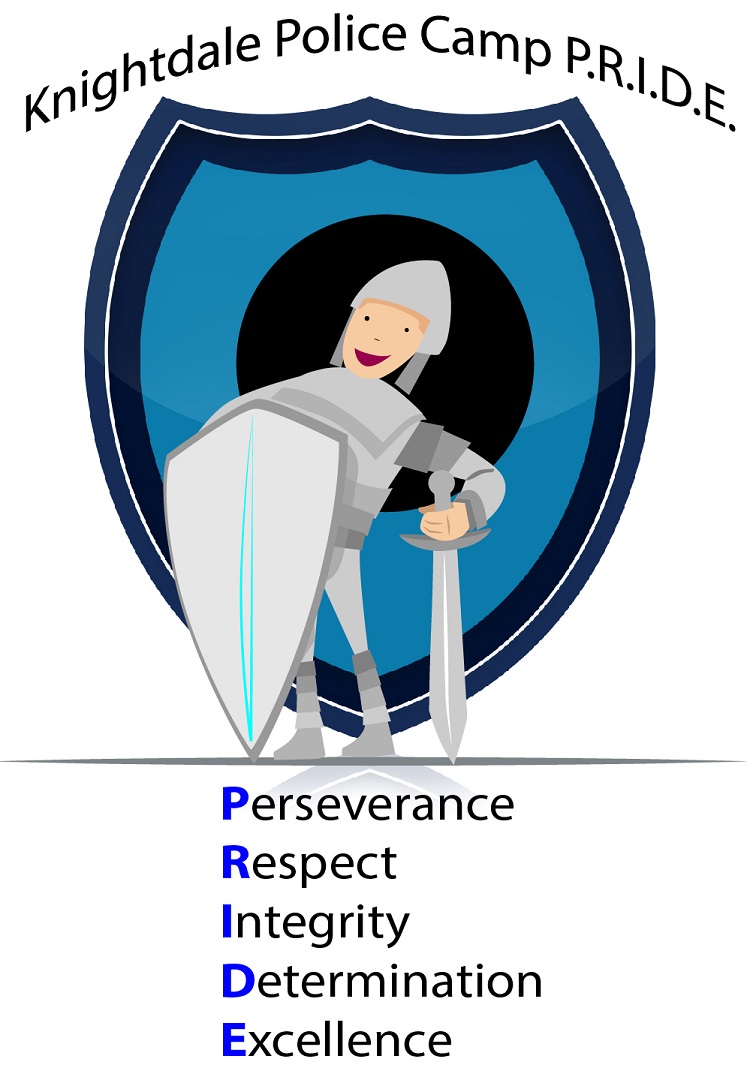 Knightdale Police Department sponsors Camp P.R.I.D.E. every summer, providing an exciting and educational experience for young campers. This free summer day camp offers a unique opportunity for participants to engage and interact with the dedicated officers of the Knightdale Police Department. During the camp, campers will have the chance to learn and explore the following areas:
Perseverance: Overcoming peer pressure, bullying, and tough situations
Respect: Respect for themselves, their peers, and others
Integrity: Being honest at all times
Determination: Staying positive and never giving up on their goals
Excellence: Always do their best
Camp P.R.I.D.E. offers a wide range of exciting activities and engaging speakers to create a fun and educational experience for all campers. The activities may include basketball, dodgeball, tug-o-war, frisbee, volleyball, soccer, track and field, Splash Pad, inflatables, painting, drawing, and other crafts lessons. Speakers may include MADD (Mothers Against Drunk Driving), D.A.R.E. (Drug Abuse Resistance Education), the Knightdale Police Department, and special guests such as Dan the Animal Man will deliver engaging presentations.
Overall, Camp P.R.I.D.E. ensures a well-rounded experience by combining physical activities, creative expression, and informative sessions delivered by knowledgeable speakers. The camp aims to create lasting memories, foster personal growth, and build positive relationships between campers and the police.
*Camp is provided at no cost to the participant and includes lunches and snacks each day. Campers are required to bring their own water bottle (it has to contain a closeable/leakproof lid)
*Camp is limited to the first 40 applicants and will include a 10-person waitlist.