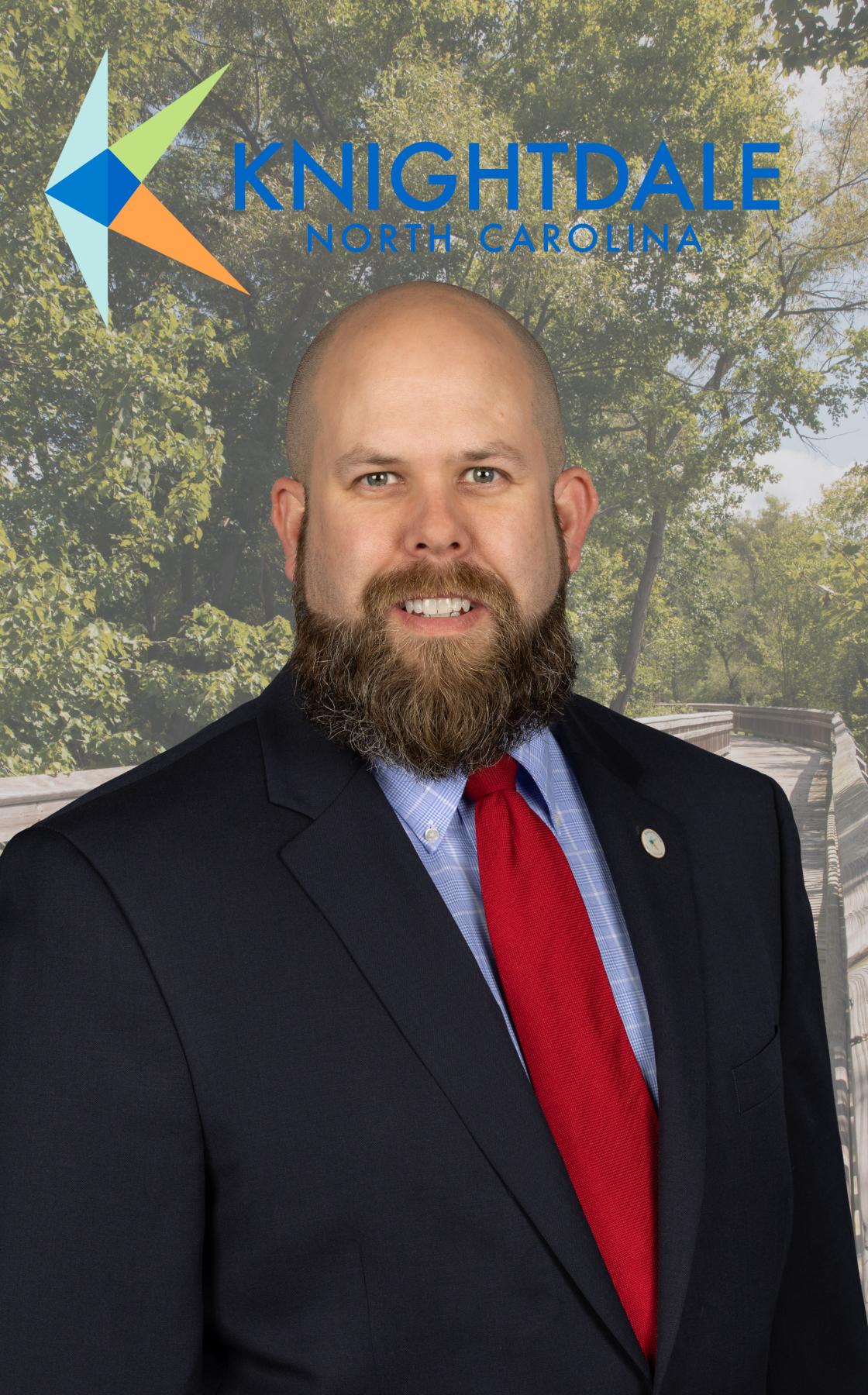 Dustin Tripp joined Knightdale, as the Assistant Town Manager for Operations, in January of 2019. He oversees Development Services, Public Works , Engineering, and the Parks, Recreation and Cultural Programs departments for the Town.
Dustin has over 17 years of public sector experience with the City of Raleigh Public Utilities Department. He served, from 2011-2018, as a Knightdale Town Council Member. Dustin served on the Executive Boards for the East Wake Education Foundation and the K-12 Education Alliance of Eastern Wake County.
He received an Associate Degree from Wake Technical Community College, a Bachelor of Arts in Leadership in the Public Sector from North Carolina State University, and a Master of Public Administration from the University of North Carolina at Chapel Hill. Dustin is a graduate of both the UNC School of Government's Municipal Administration Program and Public Executive Leadership Academy. He is a member of the International City / County Management Association (ICMA) and the North Carolina City & County Management Association (NCCCMA).
Dustin is a native of Knightdale.