Knightdale Receives Internship Award from NC State University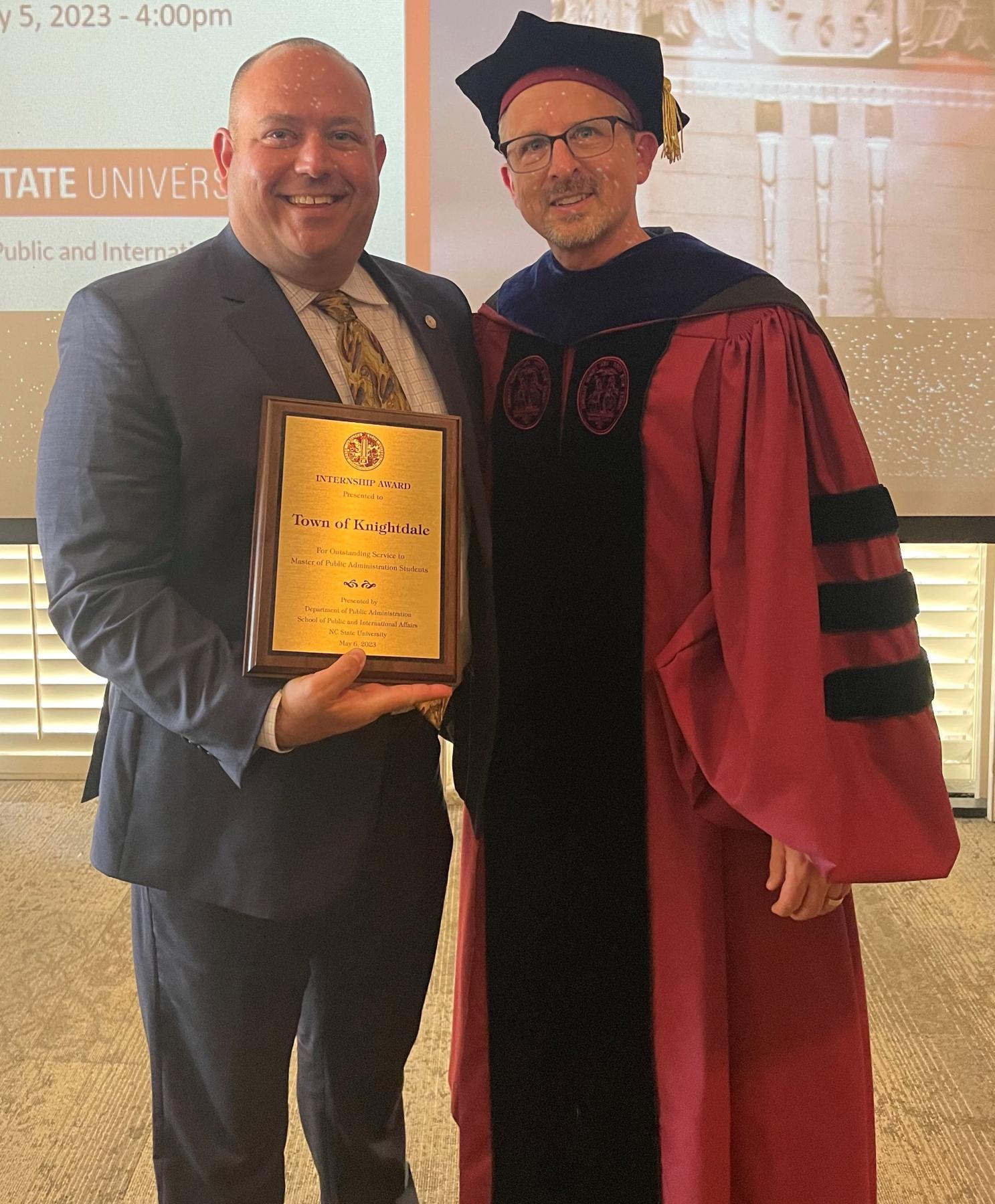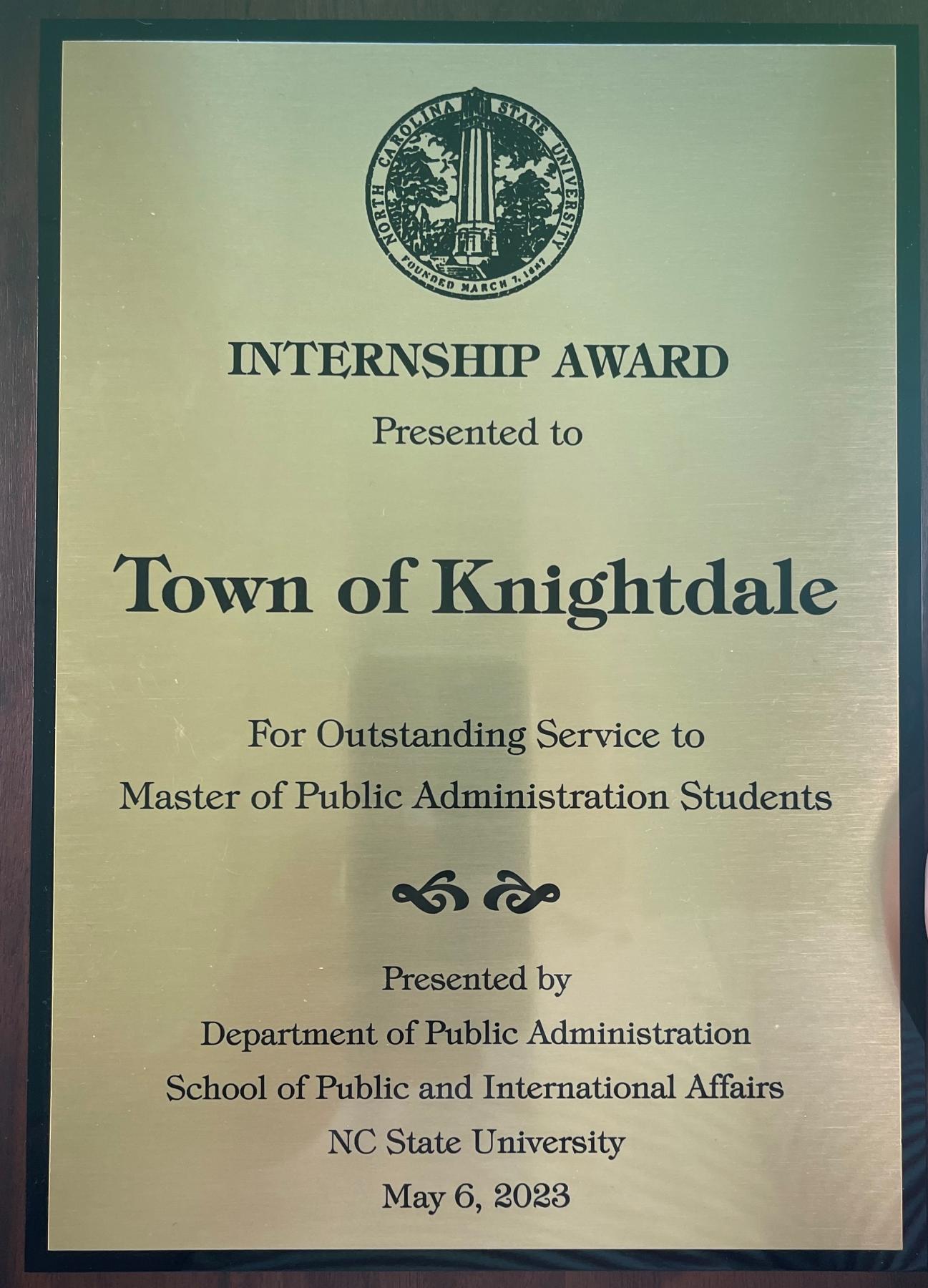 The Town of Knightdale was selected to receive the 2023 Internship Award from the Department of Public Administration in the School of Public and International Affairs at NC State University. This award recognizes outstanding service and dedication to assisting the new generation of public administrators as they transition from the classroom to the workplace.
The Town of Knightdale has been committed to supporting the field of public administration. Public administrators are responsible for managing and overseeing the operations of government agencies, and ensuring that public services are delivered efficiently, effectively, and equitably to all members of the community. They are at the forefront of fostering progress and innovation in our communities as they work to implement new practices and policies, all with the common goal of improving and enhancing our ever-growing and changing communities.
"Our town staff works tirelessly to support our community. We are honored to receive an award from such a prestigious program," said Jessica Day, Mayor of Knightdale. "Our staff's involvement, dedication, hard work, and outstanding contributions are a testament to why the Town of Knightdale is such a great place to work. We are proud to receive this award, and we know that the work of public administrators is the key to our community's success."
NC State's Master of Public Administration program is a 42-hour program that focuses on practical and problem-solving skills and emphasizes public service values — including efficiency, effectiveness, equity and accountability. Their mission is to develop principled and skilled public service professionals who fulfill leadership roles within governmental and nonprofit organizations.
The Town of Knightdale is proud and honored to be recognized by NC State. For more information about the program, visit https://chass.ncsu.edu/group/spia/.