Knightdale Opened Inclusive Playground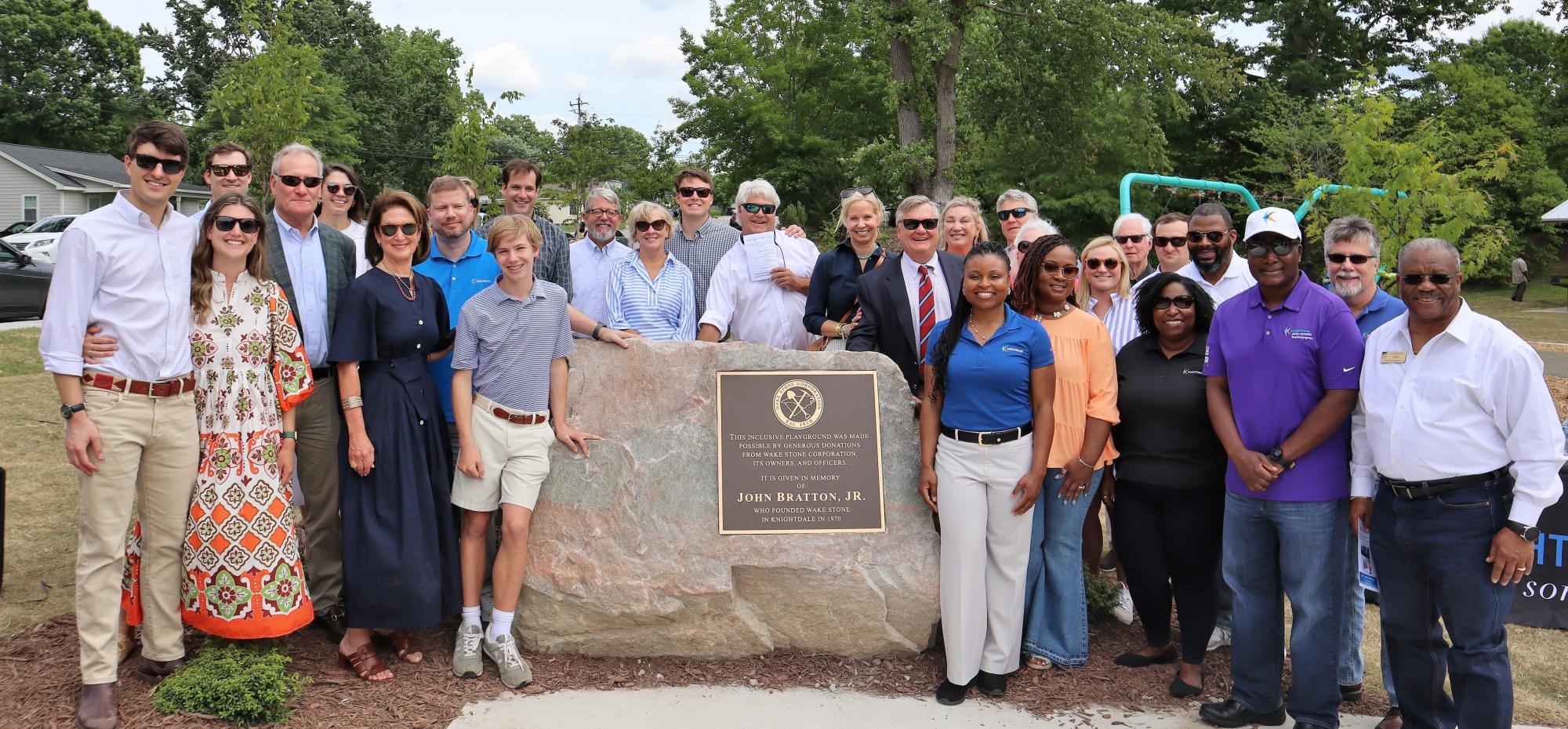 The Town of Knightdale celebrated the grand opening of Harper Park Inclusive Playground with a successful ribbon-cutting ceremony. The new inclusive playground is designed to provide children of all abilities with a safe and fun place to play.
The inclusive playground, which is located at 207 Main Street in Knightdale, was made possible by generous donations from Wake Stone Corporation in memory of its founder, John Bratton, Jr. Wake Stone, a leader in aggregate products in North and South Carolina, donated $229,650 to the inclusive playground. The playground addresses the seven principles of inclusive playground designs. It features a variety of inclusive equipment and amenities, including zero entry merry-go-round, inclusive swings, sensory play equipment, and more. It has been designed to encourage children of all abilities to play together and build friendships, promoting a more inclusive and accepting community.
Event attendees included Mayor Jessica Day; Sam Bratton, President and CEO of Wake Stone Corporation; Representative James Roberson; Wake County Commissioner Chair Shinica Thomas; and Wake County Commissioner Don Mail. Knightdale Councilors Mark Swan, Steve Evans and Latatious Morris were in attendance, along with other members of the Bratton family and many excited Knightdale residents.
"This was such a wonderful community event," said Knightdale Mayor Jessica Day. "Knightdale is a town that welcomes all people, and the Harper Park Playground will be an active, engaging extension of that philosophy for citizens and visitors alike."
At the celebration, guests were given a tour of the playground followed by the official opening of the playground that included fun and inclusive play for children and families to enjoy.
For more information on the Harper Park Playground, please contact Chris Wiley, Knightdale Parks, Recreation and Cultural Programs Director, at chris.wiley@knightdalenc.gov.