Fourth on First Ave.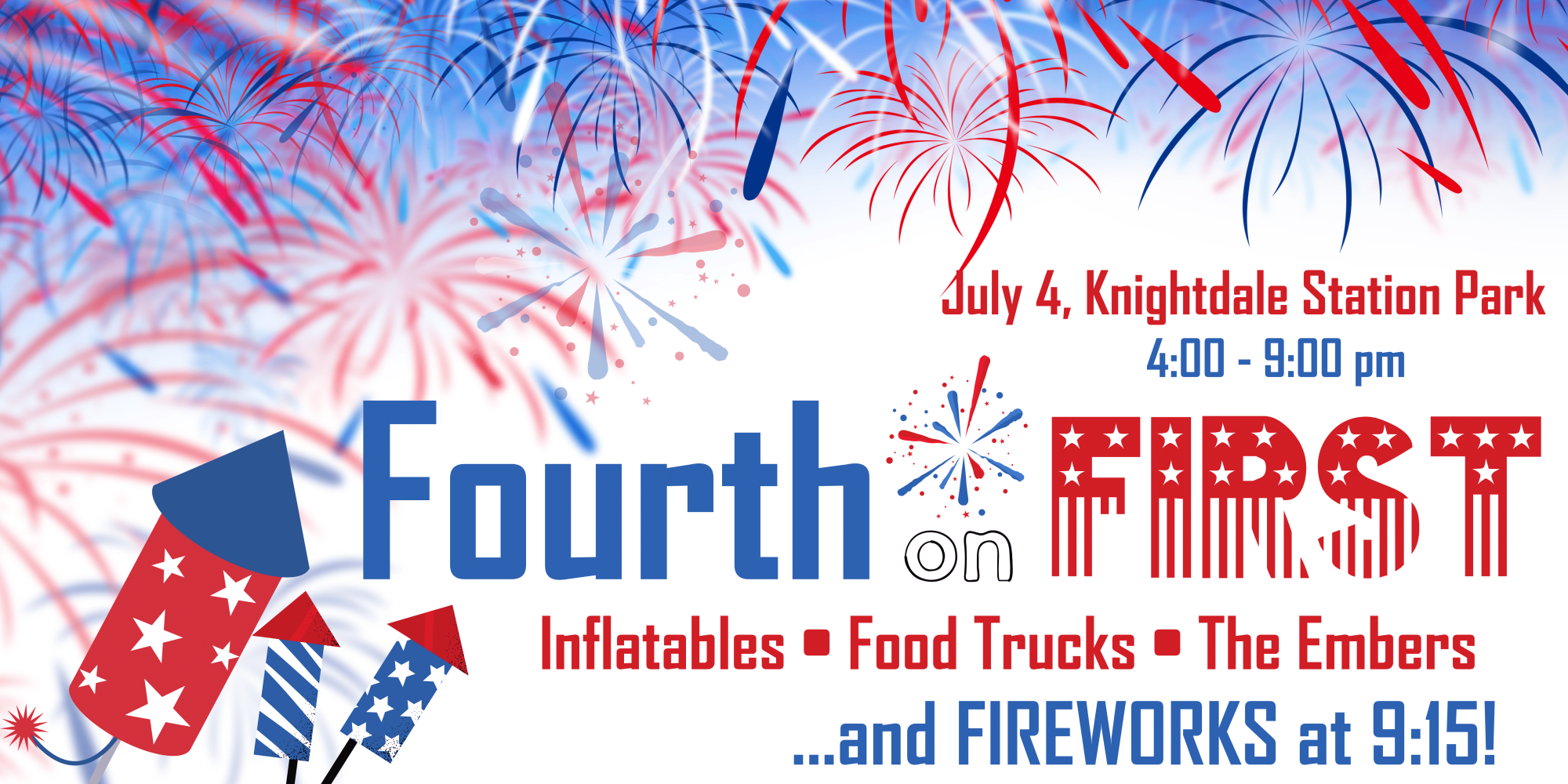 We are back with a BOOM! Come out to enjoy July 4th festivities at Knightdale Station Park.
Inflatables from 4:00pm-7:00pm behind the splash pad
Food Trucks beginning at 4:00pm
The Embers will take the stage from 6:00pm-9:00pm
The celebration will culminate in a fireworks display starting at 9:15pm.
The viewing area for the fireworks display will be the grassy area between the Pavilions and stage, and fields 1 and 2 at Knightdale Station Park.
Shuttles
The Town will offer free shuttles to Knightdale Station Park from 4:00pm-8:45pm.
Shuttle parking can be found:
Knightdale High School
Knightdale Community Park
Forestville Elementary School
Knightdale Recreation Center
The shuttles will pick up at the roundabout at the Football Stadium at Knightdale High School and drop off at the Pavilion on First Avenue.
Please plan to utilize the offered shuttle as parking around the park will be limited.
Road Closures
Beginning July 4th @ 1:00pm the following roads will be closed for the event:
Knightdale Station Run between First Avenue and Silverliner Drive
Wilder Nursery Trail
Whistle Post Way
Please pay attention to traffic and parking signs and respect the rules in place.
Further Event Information:
Recreation Program Supervisor:
Andrew Wilkins
919-217-2236