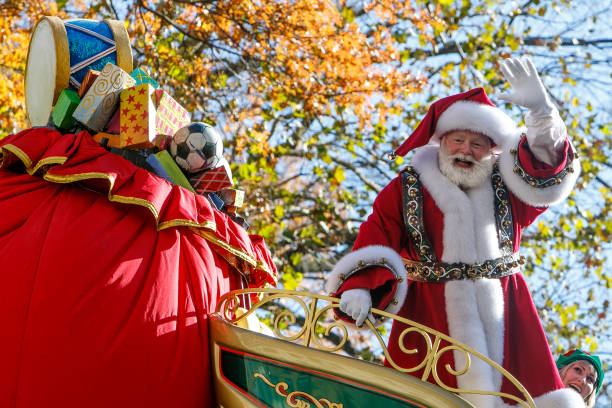 2023 Knightdale Christmas Parade Frequently Asked Questions:
When is the Christmas Parade? 
Saturday, December 9 beginning at 10:00am
Where does the Christmas Parade begin?
The parade begins on First Avenue near Knightdale Station Run
Where can I park?
General parking can be found in areas around First Avenue, please obey all posted signs.  Towing will be enforced
Where is Handicap Parking? 
Handicap Parking is available at the upper parking lot near the playground on Wilder Nursery Trail.  Once full, you will need to find general parking.  The best way to access Handicap Parking is by Poplar Street, coming from Robertson Street.
What Roads will be closed? 
Knightdale Station Run beginning at 8:00am
First Avenue from Knightdale Station Run past Fayetteville Street beginning at 9:00am
Roads will remain closed until the streetsweeper is able to run after the parade.
Cars will not be allowed to park on either of the streets beginning overnight Friday.
Can I bring my own chairs?  Yes, you may bring your own chairs
Can I bring a tent?  No.  Tents, umbrellas, or any shade structures are prohibited.