Stormwater Management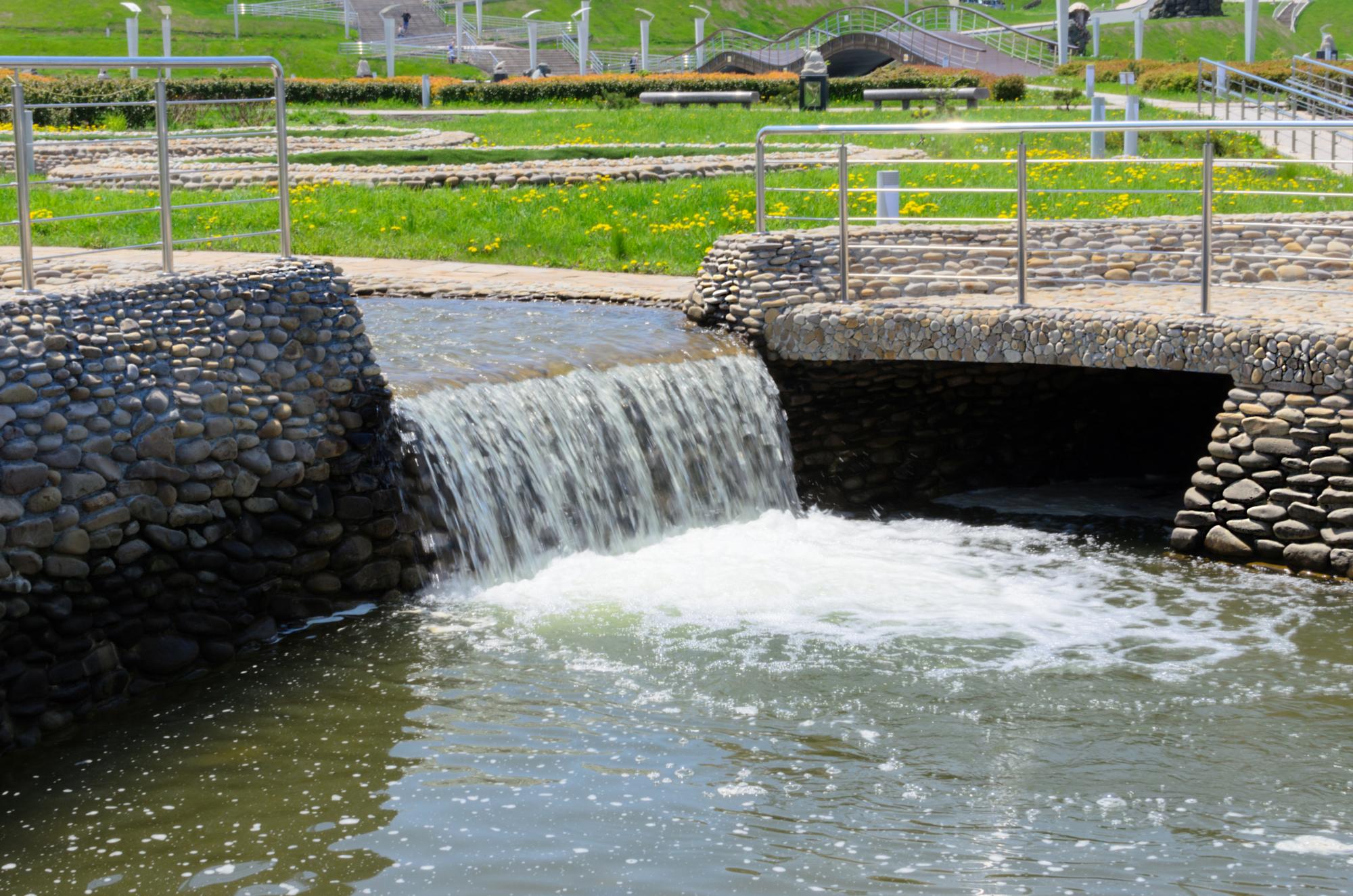 The Town of Knightdale is designated as a National Pollutant Discharge Elimination System (NPDES) Phase II Stormwater community.
The Town's Stormwater Management regulations can be found in Chapter 9: Environmental Protection Standards of the Unified Development Ordinance.
STORMWATER
Stormwater includes rainfall, snow melt, and all other forms of precipitation that flows off of driveways, parking lots, roofs and other hard surfaces into the local drainage system. The drainage system includes storm sewers, ditches, culverts, streams and roadside swales that carry stormwater away from roads and private property.
Maintenance on the drainage system includes work on the storm sewers themselves as well as general upkeep on creeks, streams, ditches, culverts and other components of the drainage system.
NATIONAL POLLUTANT DISCHARGE ELIMINATION SYSTEM (NPDES) - PHASE II
NPDES stands for National Pollutant Discharge Elimination System, which is a permit program administered by individual states that controls water pollution by regulating point sources (e.g. pipes and manmade ditches) that discharge pollutants into public bodies of water. NPDES permitting regulations have become more stringent over the years, thus forcing cities to expand stormwater management programs.
Check out this informative Fact Sheet from the Environmental Protection Agency
Stormwater Control Measure owners, as stated the Town's Unified Development Ordinate Chapter 9, Section 9.4, are required to submit annual inspections of measures. For more information on inspections, submittals, and applicable forms please follow the link for Stormwater Inspection Forms.
PUBLIC EDUCATION & OUTREACH LINKS
The Town partners with the North Carolina Clean Water Education Partnership (NC CWEP) to help provide education and resources regarding issues and challenges facing our waterways. NC CWEP provides education and outreach materials for all ages, and invests heavily in school resources to help promote a better understanding of practices that impact our water supply.
To receive information or other teaching resources please visit NC CWEP.
Additional Links:
North Carolina State University Stormwater Engineering
HOW YOU CAN HELP
There are numerous simple steps property owners can take to help prevent erosion of the local drainage system.
Avoid dumping yard waste in or near local waterways. Not only is this action illegal, but it also is very detrimental to the drainage system.
Do not deposit yard waste in the gutters. Yard waste should be placed behind the curb on the yard side when placed for pick up.
Do not dump oils or any kind of chemicals into the storm drain system.
Refrain from mowing to the edge of a waterway that may be adjacent to your property. Heavier vegetation at the edges of the waterway helps to reduce and filter stormwater runoff that ultimately accelerates erosion.
Report flooding of areas immediately as there may be a blockage in the storm drain system.
If you observe any kind of the above activities please call the Town of Knightdale's Storm Water Hotline at 919-217-2257.
See mud runoff from a construction site or other area? The Town of Knightdale works with Wake County for Sediment and Erosion Control Monitoring. Please call their toll free hotline at 1-866-STOPMUD immediately to report any offsite contamination.
CONTACT INFORMATION

919-217-2257
swengineer@knightdalenc.gov