Parks, Greenways, and Facilities
The Town of Knightdale playgrounds at Mingo Creek Park and Knightdale Station Park are now open. Public restrooms at Knightdale Station Park are open from 7:00 a.m. until dusk daily. Public restrooms at Harper Park are open from 8:00 a.m. until 10 p.m. daily.

The Harper Park playground will remain closed due to construction work for storm water and erosion control at the park.

For the safety of yourself and those around you, we request that visitors to Knightdale playgrounds:
1. Please make sure to maintain social distance.
2. Please wear your mask.
3. Please wash and sanitize hands.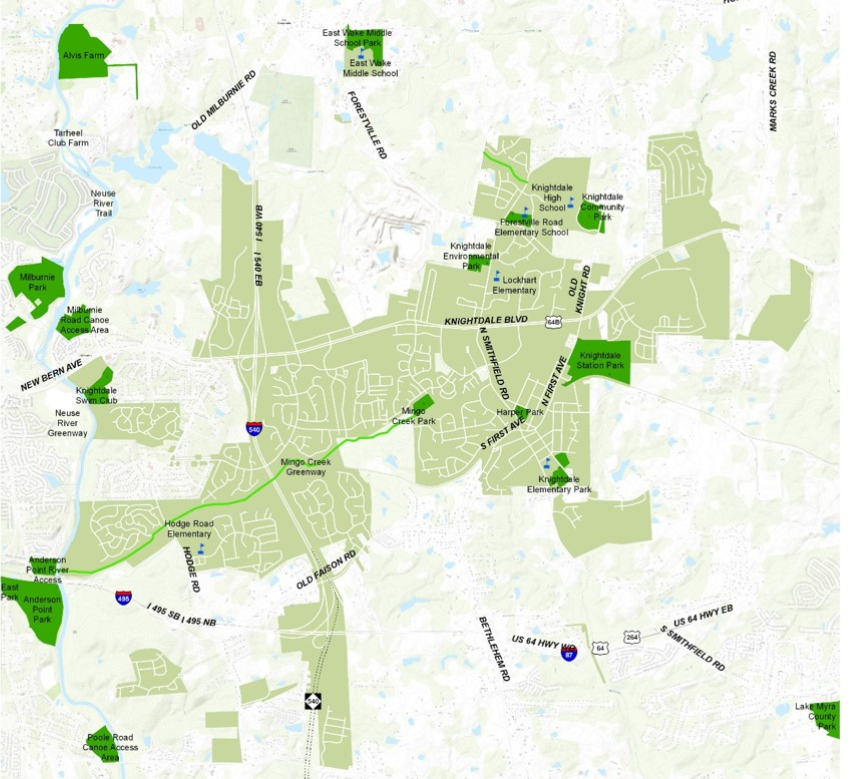 Parks and Greenways in Knightdale include Knightdale Station Park, Knightdale Community Park, Environmental Park, Mingo Creek Park and Harper Park.
Harper Park
207 Main Street
Knightdale, NC 27545

Knightdale Community Park
101 Bryan Chalk Lane
Knightdale, NC 27545

Environmental Park
950 Steeple Square Court
Knightdale, NC 27545
Knightdale Station Park
810 N. First Avenue
Knightdale, NC 27545

Mingo Creek Park
100 Parkside Commons Dr.
Knightdale, NC 27545