Mingo Creek Park and Trails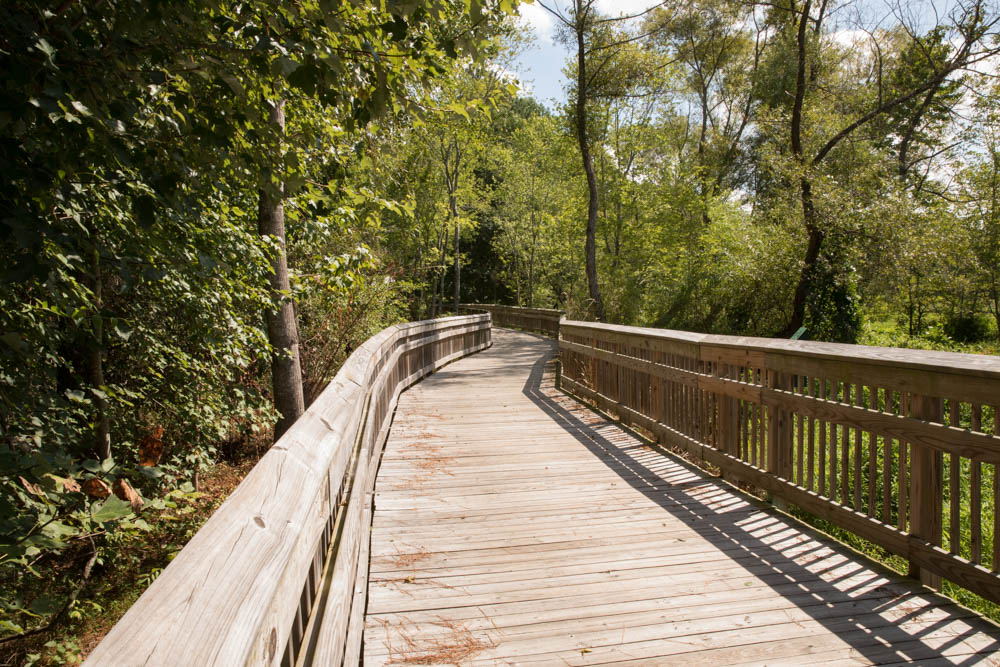 Mingo Creek Park is located at 100 Parkside Commons Drive in Knightdale on a 8.2-acre site. Presently, the park features two (2) half-court basketball goals and an entry point to the Mingo Creek Trail.
The Mingo Creek Trail provides 3.5 miles of new places to explore in and around Knightdale's scenic wetlands and hardwood forests. The trail includes wooden boardwalk and paved asphalt sections.

Explorers don't have to end their route in Knightdale. The new trail connects to the City of Raleigh's Neuse River Greenway Trail at a pedestrian bridge near Anderson Point Park (map, directions). From there, fitness enthusiasts have access to some 30 miles of greenway.

The trail head and best place to park in Knightdale is at Mingo Creek Park (map, directions). Visitors can also park near Anderson Point Park in Raleigh, near the intersection of the Knightdale and Raleigh trails.
Ready to explore? Here's a map you can download and print.

Future plans call for the trail to be extended to Knightdale Station with a connection to Harper Park.