Knightdale Station Park
For the safety of yourself and those around you, we request that visitors to Knightdale playgrounds:
1. Please make sure to maintain social distance.
2. Please wear your mask.
3. Please wash and sanitize hands.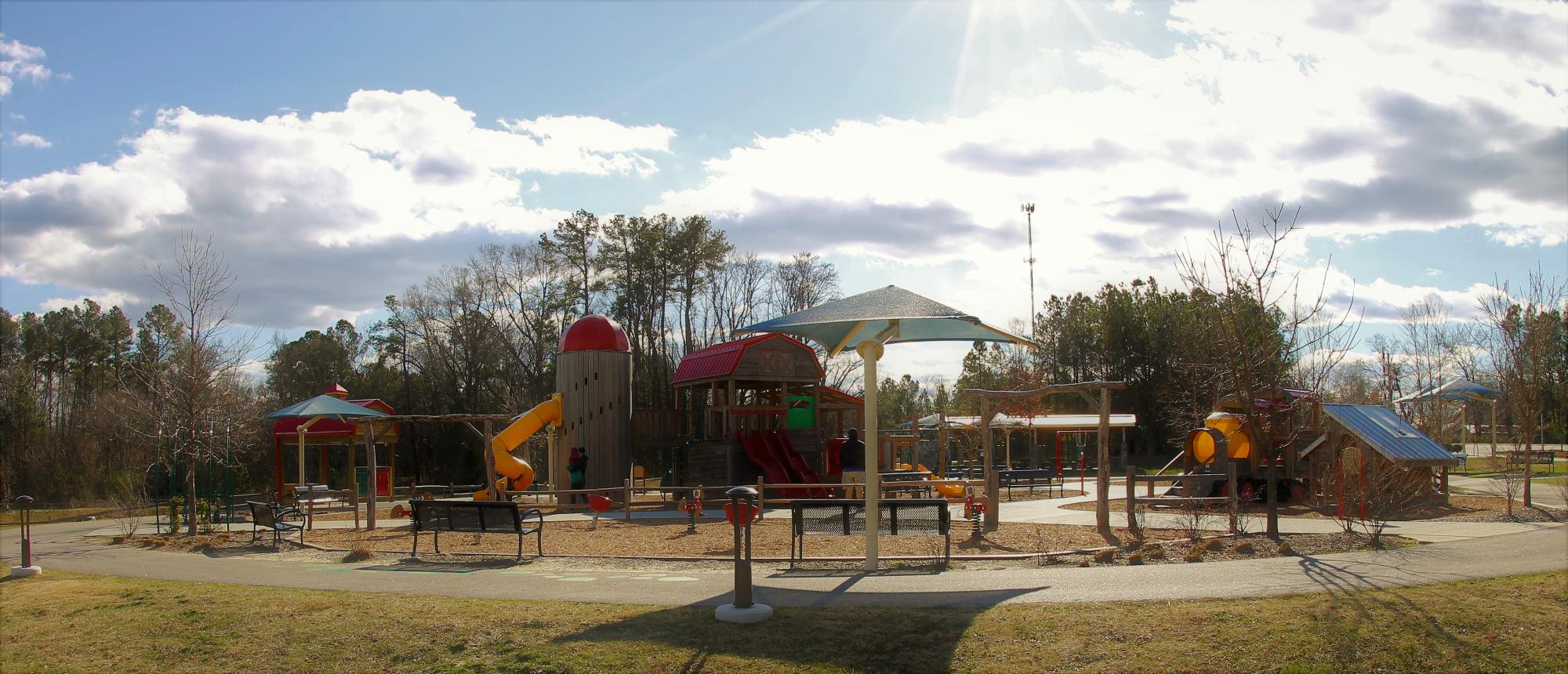 For many years, this 71-acre site was farmed and operated as a nursery. The design of the park reflects the previous agricultural and horticultural uses of the site along with the railroad history of the Town.
Location
810 N. First Avenue
Knightdale, NC 27545
Features
Central Pond
Restroom Structure
Children's Play Area
Play Lawn Area
Multi-purpose Trails
Athletic Fields
Veterans Memorial
Parking
Amphitheater
Park Map
Click the map to open a larger version.
Directions
Google Maps directions to Knightdale Station Park.
Hours
Dawn to Dusk