Harper Park and Trails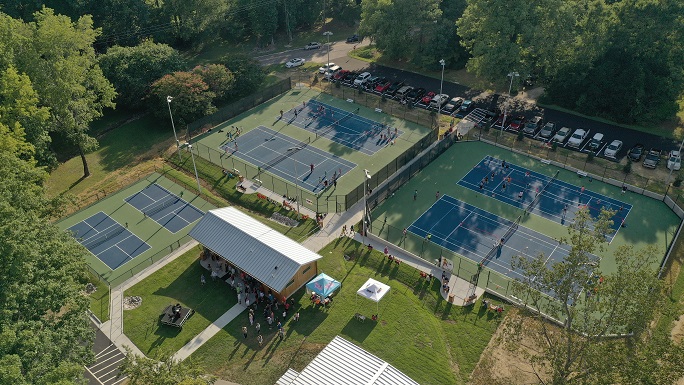 Named in honor of Knightdale's longest serving mayor, Eugene Harper, Harper Park is a great place to let the kids get outside and play.
This four-acre neighborhood park features the Knightdale Police substation, a children's playground, restrooms, four tennis courts, two pickleball courts, covered and uncovered picnic shelters, and more than two acres of shaded woods and lawns perfect for a relaxing afternoon.
Harper Park Tennis Complex Information:
Open to the public sunrise - 10:00pm
Public restrooms and vending machines open 8:00am-10:00pm
Harper Park is located in downtown Knightdale at 207 Main Street and is open from dawn until dusk unless pre-planned events warrant later hours.
Parking is available at the main entrance adjacent to the playground on Main Street or beside the tennis courts along Fourth Avenue.