Tennis Academy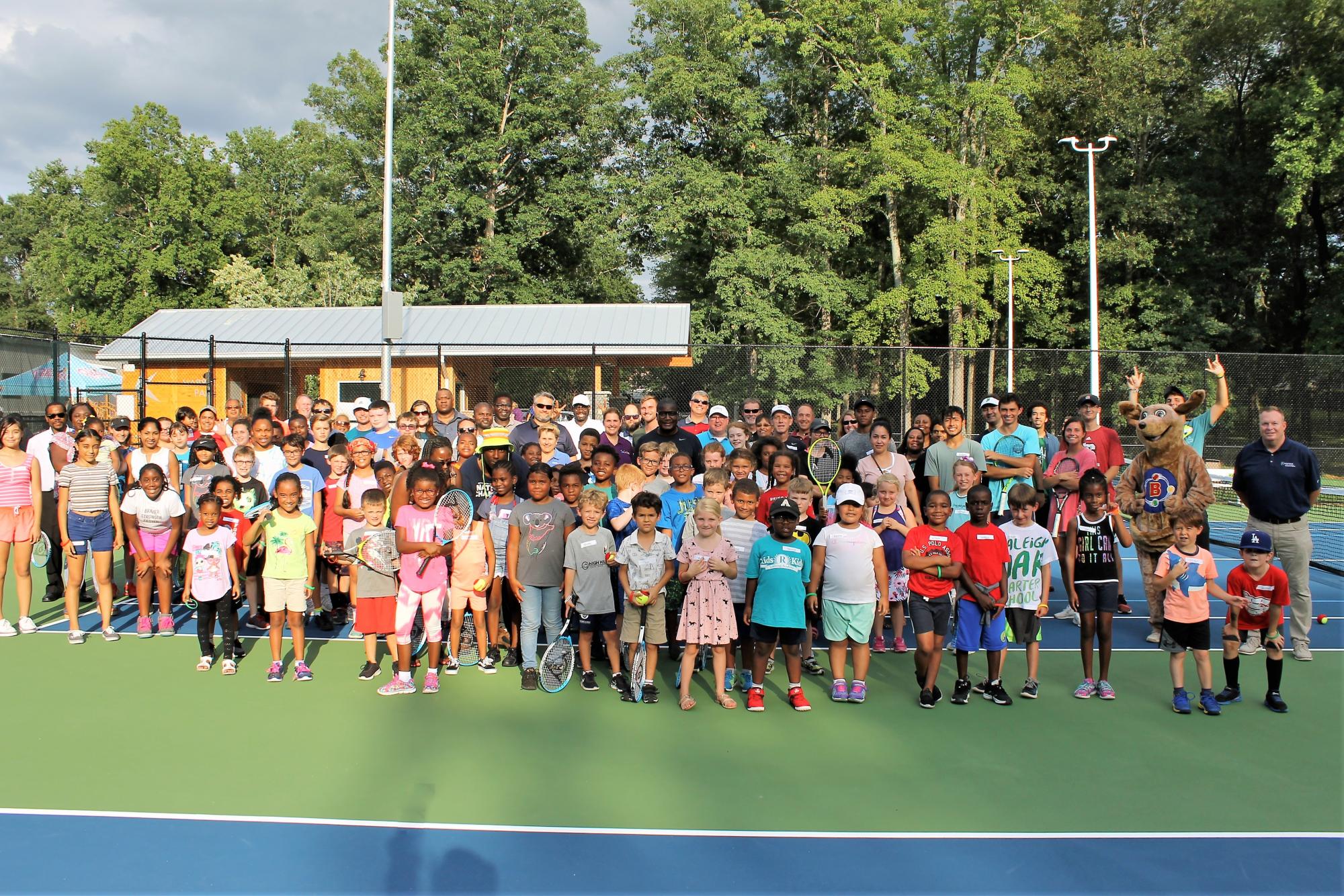 Knightdale Parks and Recreation is thrilled to announce our second annual Tennis Academy in partnership with Raleigh Tennis Association and Try Tennis. The Knightdale Tennis Academy is a skill development clinic including instruction from Raleigh Tennis Association, Try Tennis and The Tennis Bloc coaches, players & guest speakers. JOIN THE LARGEST JUNIOR TENNIS PROGRAM IN THE STATE OF NORTH CAROLINA!

SUMMER TENNIS:
Registration Dates: May 18th - June 26th
League Fee Ages 8-adult: $100/1 practice per week ***multi-child discounts available
Season Dates: May 26th-August 3rd
SUMMER SCHEDULE:


Division
Days
Times
8 & Under (Beginner+ Intermediate)
Tues & Thurs
5:30PM-6:30PM
10 & Under (Beginner + Intermediate)
Tues & Thurs
6:30PM-7:30PM
12 & Under + 14 and Under (Beginner + Intermediate)
Tues & Thurs
7:30PM-8:30PM
18 & Under + Adult Clinic (Beginner + Intermediate)
Mondays

Beginners 6:00PM-7:00PM

Intermediate 7:00PM-8:00PM
COACH INFORMATION:
We are excited to officially announce the new coach for the Harper Park Tennis Academy! Please help welcome Allen Miller. He comes to us all the way from Delray Beach, Florida where he worked as a career club professional. He has been teaching for over 20 years. He is a long time certified member of the United States Professional Tennis Association. He has trained many players of all ages on both clay and hard courts. We are lucky to have a pro of his caliber working with us at Harper Park!
HOW TO REGISTER:
Follow the link to the Tennisbloc website.